Best way to make your car last longer
13th December 2021
"Drivers, who know how to properly treat their vehicle with regular upkeep and maintenance, as well as proper driving techniques, make your car last longer"
Drivers, who know how to properly treat their vehicle with regular upkeep and maintenance, as well as proper driving technique, get far more kilometers out of their purchase than those who don't.
Here are some tips to help you keep your used car on the road longer and save money at the same time:
Maintain your car's battery
If you don't use your car for long periods, the battery will degrade and go flat.
Consider using a trickle charger to keep the battery topped up if your car is left in a garage for an extended period or a battery conditioner if it appears to hold less charge than usual.
If your battery does go flat, having to jump-start a car puts additional strain on the battery and may damage the engine management system and other delicate electronics: a double-whammy of increased wear.
Drive smoothly
Your driving techniques have a huge impact on how long your car lasts.
Driving your car smoothly means planning your stops to avoid slamming on your brakes.
It also means staying alert of your surroundings and avoiding potholes, bumps, and other mishaps on the road.
Driving smoothly will minimize wear on your vehicle, save fuel, increase the longevity of your car, and most importantly, keep you safe.
Check your tires
Tires are arguably your car's most important safety feature and it's no exaggeration to say that checking them regularly – about once a week – could save your life.
Under-inflated tires will also increase fuel consumption, so keep them topped up to the recommended pressures listed in your car's handbook to save money.
Change filters regularly
Your car's oil filter and air filter become clogged over time, so it's important to renew them regularly.
They should be replaced as part of scheduled car servicing, but both are relatively simple jobs – particularly an air filter swap – so you might want to give it a try yourself and save money in the process.
You can often prolong the life of the air filter by washing it, too.
Service schedule
Regular servicing is vital to keep your car in tip-top condition and prolong its life.
Service intervals are based on time or miles are driven – once a year or every 10,000 miles, for example.
Check the handbook to find out when your car is due to a service and what work is required.
A minor service includes changing the oil and oil filter and replacing other fluids if necessary.
Depending on the car and mileage, a major service may also cover the replacement of the air filter, spark plugs, and cambelt.
Also Read:
Save yourself from Electric Kettle Accidents | Preventive Tips |
"TVS Raider Saptarang 3" first's program was completed in Kakarbhitta
ALTBalaji expands into Nepal with Telenet Pvt. Ltd.
Bad Household Habits to Stop Now
How to maintain your geyser to prevent accidents
Mistakes that will shorten your motorcycle's life
How to get rid of back and body acne
Bad Habits that will kill your Car's Engine
Pick up driving tips for the beginners
New JAWA Launches its Showroom at Dang and Dhangadhi
Toyota Raize officially Launched in Nepal | Price and Features |
Compiled by :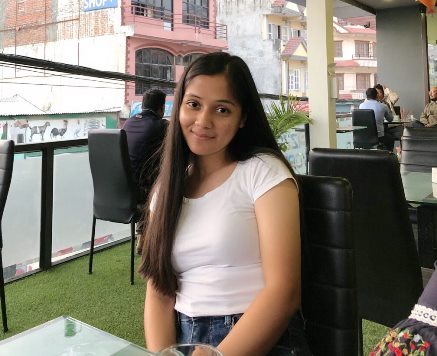 Delika Dangal