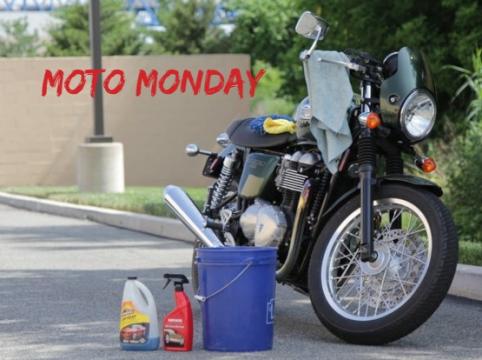 5 Bike care and maintenance tips to keep your bike forever new
5th May 2019
"Simple and easy steps to let your ride feel young forever and make your bike new forever."
Buying a bike may be a thing but taking care of it is what matters the most. Simply purchasing a hot ride means nothing at all if you have no idea how to take care of it. Taking care on a daily basis requires no hardcore physical activity but simple tips and tricks.
Here are some bike care and maintenance tips:
Regular Bike Servicing
Regular Bike servicing might be a regular thing to see as a first point in the article about taking care of your bike. But, it is one of the most important aspects to be taken care of in order to maintain the bike's condition and keeping it smooth for a very long time. Servicing can be done on a timely basis or as per the kilometers the bike has traveled. Make sure that you either service your bike in the showroom itself or a genuine bike shop.
Do not fill the petrol tank
Petrol tanks should not be filled to their maximum limits as it only makes your bike and wallet suffer because of the overflow. Also, the bike when kept under the sun, vaporizes all the petrol and wastes it away. Filling it the halfway or a little more than that would be the best thing to do.
Bike chain Maintenance -Lubricating the chains
The chains are the link between your acceleration and the turning of the wheels. The dust, dirt, and mud getting all over the chain as it is located at the bottom of the bike. These external agents cause the dryness in the chain sprocket which ultimately creates friction, which is basically bad for the pickup and riding in general.
Tightening nuts and bolts of Bike
Regular monitoring of the nuts and bolts is extremely necessary to maintain the bike in a sustainable manner. Imagine you take your ride for a spin and a bolt gets loosened up. The chances are, either you will hear weird creaking noises throughout your ride or you will end up with a dislocated part of your bike which may cause the dislocation of your body parts too.
Wash your bike weekly
Finally, the bike wash is necessary to keep your bike look shining and flawless. Washing the bike daily may be a difficult task considering the daily business and the shortage of water in the country. Also, everyday washing may wash out all the necessary lube from your bike. Therefore, make an appointment for cleanliness with your ride once a week.
Also Read :
WHAT IS HILL START ASSIST? HOW DOES IT WORK ?
ENGINE BRAKING BETTER THAN YOUR FRICTION BRAKES? PROS AND CONS
HOW TO TAKE CARE OF YOUR CAR DURING LOCKDOWN ?
CROSSFIRE GR7: SPECIFICATION AND PRICE IN NEPAL | 2019
ELECTRIC VEHICLES | CARS | BIKES: ADVANTAGES AND DISADVANTAGES
NEW UPCOMING BIKES IN NEPAL 2020 | SPECS, PRICE EXPECTATION
WHAT ARE HYBRID ELECTRIC CARS AND HOW DO THEY WORK?
Compiled by :
Debashish S Neupane