Black and Decker-Making Life Easier
17th June 2022
"The number one American company, Black & Decker, is gaining popularity by making life simpler for Nepali customers."
The number one American company, Black & Decker, is gaining popularity by simplifying Nepali customers' lives.
Dustbuster, a novel idea for house cleaning launched by Black & Decker in 1979, expanded its wireless revolution from the workbench to all regions of the home and beyond.
It has been increasing its reach through numerous additional designs since the debut of the world's first handheld cordless vacuum cleaner, leading to continued inventions in the handheld cleaning category and other categories.
Black & Decker's little home equipment that makes domestic duties easier is widely accessible in the Nepali market.
Air Fryer, Electric Oven, Toaster Oven (OTG), Electric Pressure Cooker, Air Humidifier, Juicer, Blender, Mixer, Miner, Vacuum Cleaner, Garment Steamer, Steam Mop, Offer Heater, Fan, and many other appliances are available from Black & Decker.
The company claims that the products of the international brand Black & Decker are very stylish, durable, and reliable and the use of these products is making life easier for the consumers.
Black & Decker offers a 24-month warranty on all of its products and is providing fast after-sales services from more than 35 of its service centers across Nepal.
Black & Decker has recently been advertising its goods with 5 influential Nepali people who have made a significant effect on Nepali society.
Suraj Singh Thakuri, a television presenter, actor, producer, and director, is pushing a coffee maker and a vehicle vacuum cleaner, while model and actress Jyotsna Yogi is promoting a wet and dry vacuum cleaner and a garment steamer.
Similarly, Asmi Shrestha, a former Miss Nepal, and model, is marketing an air fryer and a blender, while Simple Kharel, an actress, singer, and material producer, is pushing an air humidifier and a juicer.
Likewise, Siddharth Ghimire (Nepal Food), a well-known food blogger, promotes electric pressure cookers and toaster ovens (OTG).
Customers can go to Black & Decker's e-commerce site www.cgdigital.com.np and get different 10% discounts on any Black & Decker product by using different promo codes of these influential personalities.
Chaudhary Group is the official seller of the Black & Decker brand throughout Nepal. Chaudhary Group is providing excellent service and experience to all Nepali customers through CG Digital Showroom, LG Shop, and its wide vendor network.
The company's CG Digital and LG Shopy showrooms within Kathmandu are Tangal, Kumaripati, Bhaktapur, Radhe Radhe, Kirtipur, Rabi Bhavan, and Hatigauda, ​​Tripureshwor, Naya Bazar, Basundhara, Jorpati, Minbhavan, Civil Mall, Jawalakhel, Kantipath, Chahbil, outside Kathmandu, Sitapaila, Biratnagar. , Itahari, Hetauda, ​​Bharatpur.
Black & Decker's products can be purchased from the eCommerce site www.cgdigital.com.np as well as www.daraz.com.np and sastodeal.com.
Also Read:
Samsung Nepal along with IMS Group and HIM Electronics congratulated all the winners of their Dealer's Scheme "Naya Barsha, Purashkar ko Harsha"
Volkswagen Virtus Launched In India
CG Motors launches electric crossover Neta V
MG Motors to launch Its Entry Level EV in India
Apple Announces Updated 13-inch MacBook Pro with New M2 Chip
Citroen C3 will be launched in India on July 20,2022
Compiled by :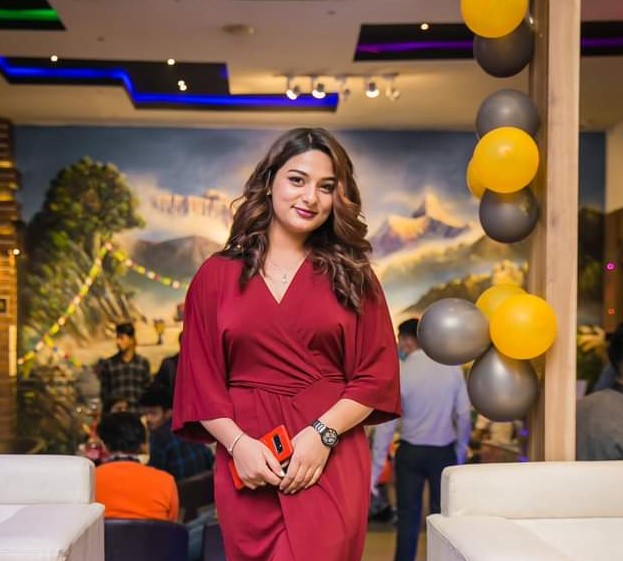 Ankita Acharya