5 healthy aging tips for women
30th November 2021
"Aging is a natural part of life, and it's up to us to make the most of it that mean being active and feeling healthy."
As a woman, you may have many responsibilities on your plate, but your health should be a top priority. Aging is a natural part of life, and it's up to us to make the most of it that mean being active and feeling healthy.
These quick tips can help keep you happy and healthy as you juggle your everyday responsibilities.
Eat a healthy diet:
Proper nutrition is essential for the body. As you get older you lose muscle mass, bone density, and burn fewer calories.
It takes extra effort to make up for the natural changes of your body which is why eating high nutrient foods makes a big difference.
Good nutrition and food safety are especially important for older adults. As you age, you may be more susceptible to foodborne illness and food poisoning.
You need to make sure you eat a healthy, balanced diet.
Monitor your health:
Health screenings are an important way to help recognize health problems - sometimes before you show any signs or symptoms.
Ask your healthcare provider which health screenings are right for you and find out how often you should get screened.
Even if you feel fine, a yearly visit allows you to connect with your doctor or nurse.
It's important to get screenings and to discuss your health habits, family history, and plans for your health.
Exercise:
Exercise is one of Mother Nature's best anti-aging remedies. Regular exercise not only helps you live longer, but it also helps you sleep better, stay at a healthy weight, and feel good about yourself.
Plus, it can be a lot of fun. Aim for about 30 minutes a day of moderately intense activity a week such as walking and two or more days of strength training that works all major muscle groups (such as sit-ups and lifting weights).
Whether it's gardening, yoga, or hiking, finding activities you enjoy can make it easier to stick with them.
Focus on your mental health:
Being happy and keeping your stress down goes a long way in helping you live and age well.
Meaningful relationships and a strong social network improve mental and physical well-being and longevity.
Don't forget your furry loved ones as having a pet has been linked to lower stress and blood pressure, reduced loneliness, and better moods.
Taking the time to engage in activities you enjoy will only fuel your happiness. Spend time in nature, pursue a new hobby, volunteer — whatever brings you joy.
Get enough sleep:
Good sleep is important for your physical and mental health. It also plays a role in your skin's health. How much sleep you need depends on your age.
Getting enough sleep has been proven to lower the risk of heart disease and stroke, reduce stress and depression, lower the risk of obesity, reduce inflammation, improve focus and concentration.
Also Read:
Confused What to Buy this Winter? | List of Winter Household Products|
Safety tips for two-wheelers rider
Basic needs for your house plant
Tips to Prevent Common Motorcycle Accidents
CG brings campaign in winter products
Best Indoor Plants for your Home | Nepal |
Reason why you should have a mobile phone
How to get rid of dark circles and puffy eyes
Foods and Beverages to Avoid during Pregnancy
Compiled by :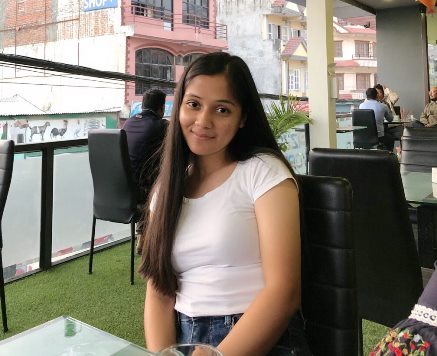 Delika Dangal