Car tire and wheel care maintenance tips
7th December 2021
"Car tires are one of the most important components that have to be regularly checkup and maintained."
Cars need regular maintenance to perform efficiently, safely while driving, car tires are one of the most important components that have to be regularly checkup and maintained.
Here are some tire care and maintenance tips that you can follow during everyday driving and before heading on long road trips:
Maintain the right tire pressure
Most of the tire problems stem from improper inflation. Keeping your tire properly inflated is critical to maintaining the life of your tires, maximizing the fuel economy, and most importantly to keep you and the other passengers safe.
The maximum pressure that the tire can hold is mentioned on the sidewall of the tire.
But, that is the maximum limit and is not the actual pressure you want to inflate your tires with.
Check your tire tread depth
The tread depth of your tires must always be more than 2/32 inches.
If your tread depth reaches this limit, it is deemed unsafe and must be replaced.
More the tread depth the better is the grip and the stopping capability.
Get your wheel alignment checked
The front tires of your vehicle need to be aligned periodically to ensure that there is not an excessive amount of difference in the way the two tires are pointing.
A qualified maintenance facility can measure the amount of tow-in or tow out on your vehicle's wheels and adjust it according to manufacturer specifications.
This prevents excessive and undue wear.
Choose your tires well
If you wish to get maximum life from your tires pay attention to the quality of tires.
Along with the tire brand, you must ensure that the tire size exactly matches the manufacturer's recommended size.
This will prevent early tire wear, improve fuel efficiency and increase their longevity.
Clean your tires
Simply wash your tires with soap and water and remove dust from the wheels.
Cleaning your tires is not only important to enhance the aesthetic look of your car but is also a significant maintenance step that can prevent your tires from cracking and discoloration.
Also Read:
Coca-Cola, The Title Sponsor of "Nepal Idol Season 4"
Natural Beauty Masks that Works While you Sleep
Ways to Prevent Your Laptop From Overheating
Honda Amaze Launched In Nepal |Price and Specification|
Exercise tips for women over 50
Five ways to maintain your motorbike battery
Factors to Consider While Buying a Water Purifier
Five ways to maintain your car's battery
Healthy eating and diet tips for women
Compiled by :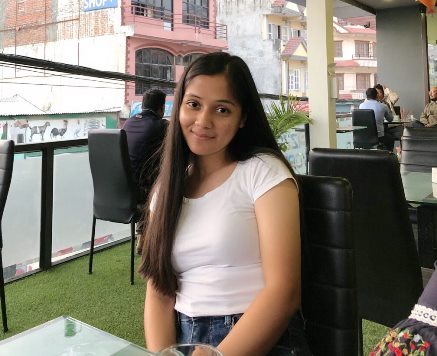 Delika Dangal