Five best ways to increase the value of your car
5th December 2021
"When you want to sell your car, there are ways to get the most from trade-in time."
When you want to sell your car, there are ways to get the most from trade-in time. A car's value is determined by many factors: the popularity of the make and model of your car, vehicle specifications, trim levels, physical appearance, mileage, consistent maintenance, and working conditions.
Here are some of the important tips that will help you to get a good deal for your used car:
Proper Maintenance of the Car
If you want to keep most of the car's value by the time you sell it, you should properly maintain the vehicle from day one.
Without proper maintenance, you could miss the signs that your car needs repairs until the problem is way worse and more expensive.
However, with appropriate and regular maintenance, you'll be able to spot issues early on before things get out of control.
You could point out potential issues during these visits so that the mechanic could check them out and take preventive measures.
Age and Mileage
As you probably know, mileage is the first thing a car's value depends on.
Your car might look astonishingly new, but the price will mostly be determined by how many miles it has traveled.
The more you drive and put miles on the car, the more likely your car will depreciate quickly in value.
Think about how much wear and tear your car goes through by putting six-figure mileage on it.
Keep It Clean (Inside & Out)
Keeping the car clean before you sell it is one of the best ways to improve its market value.
Clean the car in and out keeps it aesthetically and cosmetically pleasing at every angle.
The better your car appears to be kept up, the more it will be worth: most people associate cleanliness with care.
The best bet is to apply a paint and fabric protection pack, which makes washing and waxing much easier.
Fix Dents and Scratches
Having small dents or scratches on the car is a normal thing especially in the metropolitan cities where we drive in bumper-to-bumper traffic conditions.
Your car is going to get dents, dings, and scratches. It's unavoidable. Fortunately, most of these minor issues are easy and cheap to fix.
You can hide those scratches with so paint and even polish those scuffs. Also, most dents are easy to correct through expert dent removal companies or by picking up a dent removal tool for a quick DIY fix.
Minor Car Repair
There are plenty of DIY car repairs you can do to maintain the value of your car like changing the battery yourself, Changing your oil, checking your spark plugs every 30,000 miles or sooner if you have a heavy foot, Changing your transmission oil, coolant, brake fluid, and power steering fluid, Replace the Headlamps, fix Windshield Chips and Cracks.
Also Read:
Tips to Protect your Refrigerator from Cockroaches
AVITA laptop in Nepal with price and specification
Food that help with menstrual/ period cramps
Natural remedies to get rid of Cold and flu
Tips to Keep Your Bike Free From Rust
Best dirt bike in Nepal |Price, and Specifications|
Cars for Outdoor Enthusiasts | Under Budget |
Dhurba Bahadur Thapa declared his team members |NADA Election|
Electrical Safety Tips for your Home
Compiled by :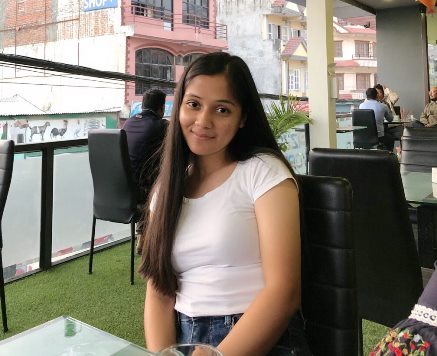 Delika Dangal