Natural remedies to get rid of Cold and flu
3rd December 2021
"There are plenty of home remedies that can relieve your cold and flu, and get you back to normal."
Being sick, even when you're home in bed, isn't fun. The combination of body aches, fever, chills, and nasal congestion can be enough to make anyone miserable. There are plenty of home remedies that can alleviate your symptoms and get you back to normal.
Here we have mentioned some of these home remedies that will help you treat the common cold and flu:
Ginger tea
Ginger tea not only tastes good but also helps in treating the common cold and cough.
The tea helps in drying running and dripping nose, thus expelling phlegm from the respiratory tract.
Among various health benefits of ginger, it is known to soothe the common cold and speeds up the recovery process.
A mixture of lemon, cinnamon, and honey
Another effective home remedy for the common cold and cough is a mixture of lemon, cinnamon, and honey.
This syrup effectively cures cold and cough. In half spoon of honey, add a few drops of lemon and a pinch of cinnamon.
Have this syrup twice a day to cure a common cold and flu.
Luke-warm water
Drink lukewarm water frequently as it helps in fighting against the common cold, cough, and sore throat.
Warm water reduces inflammation in the throat and helps in replenishing the fluids and infection out of the body.
Gargle with salt-water
You can gargle with water containing salt to get relief for a sore throat from a cold.
This is an age-old therapy that effectively treats cough and cold. Adding turmeric to this saltwater is also beneficial.
Essential oil
Essential oil is another great home remedy for cold and cough. The oils help to decrease the speed at which the virus multiplies inside the body.
Cinnamon, peppermint, lemon, eucalyptus, and thyme oils are considered the best essential oils for cold. Put some essential oil in a diffuser for relief.
Vitamin C
There are some pieces of evidence that suggest that taking Vitamin C before the onset of cold symptoms may shorten the duration of symptoms.
It may help to boost your immune health and can provide some relief from upper respiratory tract infections.
Taking Vitamin C-rich food like lemon, oranges, and grapefruits is quite effective.
Also Read:
Best dirt bike in Nepal |Price, and Specifications|
Cars for Outdoor Enthusiasts | Under Budget |
Dhurba Bahadur Thapa declared his team members |NADA Election|
Electrical Safety Tips for your Home
Do's and Don't while Washing Your Face
Samsung Announced the Official Launch of One UI 4
Five essential things you must have in your car
Karan Chaudhary declared his team members |NADA Election|
Compiled by :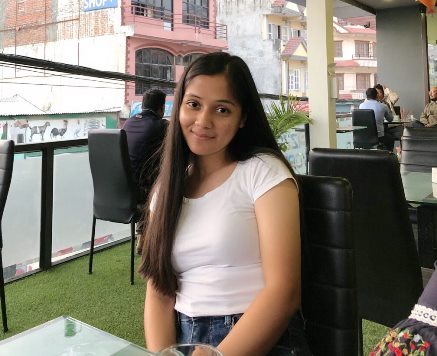 Delika Dangal