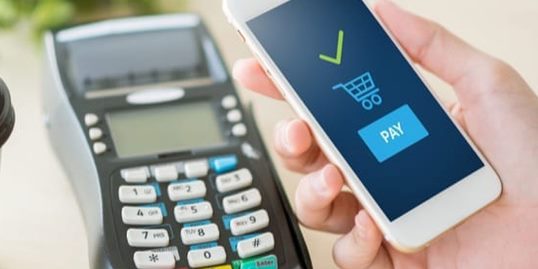 POST COVID: DIGITAL PAYMENT BOOM IN NEPAL
12th August 2020
"Digital payment platforms benefit from an increase in users."
Digital payment is the payment made through online and digital mediums when products are bought through various online Platform. Both the payer and payee must be the user of the digital payment platforms in order to send and receive money. In the context of Nepal, one can see that the use of the digital payment system is increasing day-by-day, especially during the post-COVID scenario.
Digital payment has proven itself to be the best alternative for the traditional method of payment i.e. via cash and cheque. It, also, has made it easier for the individuals and companies to clear their transactions effortlessly, sitting in one corner of the room/ office with few clicks.
Currently, in this post-COVID scenario, the number of digital payment transactions is surging along with new online portals and platforms. Various banks and financial institutions (BFIs) have developed their own applications and websites promoting digital payment. Besides the banking sites, the widely used digital payment platforms are E-wallets such as E-Sewa, Khalti, IMEpay, Enetpay, etc. In present, as the other businesses are facing downfall, the business of the digital payment platform is escalating. E-Sewa is the oldest and most popular E-wallet comprising of 3 million users launched in 2009 AD. And, Khalti is emerging E-wallet launched in 2017 AD.
The introduction of different applications such as connectIPS, fonepay, etc. have eased the digital payment system and the digital payment process.
Due to the risk of contagion and spread of COVID, currently, several individuals prefer online transactions be it the purchase of goods or payment of goods and services or receipt of income and salaries. This has led to dramatically increase in the usage of e-wallets such as E-sewa, Khalti, etc. , mobile banking, e-banking, etc. for payment of internet bills, utility bills, balance top-up, online shopping, etc.
Likewise, many companies are also carrying their business out of harm's way. Different business transactions such as payment to suppliers, salary to employees, etc. are handled through online bank transfers.
The major advantage of rising digital payment transactions is- the government revenue is increasing as tax is imposed on every transaction that is made through digital mediums. Also, it has fast transaction speed and the threat of theft is reduced as our money is digitalized.
As the digital platforms are attracting lots and lots of customers today, different sectors, from vegetable, fruits, and other perishable product sectors to automobiles and gadgets, people are entering the digital platform with digital showroom and digital sales.
Also Read:
TOP 5 BEST SCOOTERS IN NEPAL 2020 | PRICE, SPECS
TOP 5 SUVS IN NEPAL IN 2020 | UPDATED PRICE
APPLE LAUNCHING IPHONE SE 2020, MACBOOK 2020, NEW IMAC 2020 IN JULY IN NEPAL
SAMSUNG GALAXY A51 AND A71 PRICE IN NEPAL, SPECIFICATION (UPDATED) | REVIEWS NEPAL
TOP PHONES UNDER 50000 IN NEPAL 2020 (UPDATED) | SPECS - BEST MOBILES..
NEW E-PAYMENT APP, CELLPAY IN TOWN
SIDDHARTHA BANK IN THE BANKING PARTNER OF NEPAL STAR
Compiled by :

Prativa Parajuli