Five ways to increase the speed of your bike
26th November 2021
"If you want a faster ride, here are some simple things you can change to a stock bike to increase power and engine performance."
The performance of a bike depends on hundreds of factors but majorly a few out of them are responsible for the everyday stress that we can face with our vehicles.
However, if you want a faster ride, here are some simple things you can change to a stock bike to increase power and engine performance:
1) Weight Loss
More weight means a lag in performance and this is one of the major factors that keep your bike's speed and mileage on the lower side.
A lighter rider could win a race from a heavier one when both are riding the same motorcycle as less power is wasted in pulling the excess weight.
Getting rid of heavier parts that are not usable for you can help your bike perform better on the road.
2) Air Filter
Increasing the air intake is one of the cheapest and easiest ways of increasing power. The stock parts can be easily upgraded so cleaner air gets through, resulting in more combustion and therefore more power.
A performance-spec air filter is one of the best ways to boost the performance of your motorcycle as it is even the most inexpensive component that helps the engine get more air and burn some extra fuel to produce more power.
3) Performance Exhaust
Apart from bringing down the amount of weight a stock silencer carries, performance exhausts help the engine push out the gases at a faster rate.
This, in turn, means the motorcycle can now burn more fuel and get easily rid of the gases, helping it work overtime and that too by causing lesser stress on itself.
The performance exhausts even provide aural pleasure through different sounds at different speeds.
4) Gearing
A motorcycle can be made quicker or much faster by making changes in the gearing of the same.
The right combination of front and rear sprocket can help you get the best combination of acceleration and top speed.
The bigger rear sprocket or smaller front sprocket will result in more acceleration while doing the opposite will make the motorcycle more focused towards top speed.
This does not improve the power output but only changes the way power will be used while riding.
5) Tuning
Carburetor-fed bikes are easier and convenient to tune as setting up a perfect mixture helps the bike perform in the smoothest possible manner.
This works best when combined with a performance air filter and exhaust system.
Some modifiers even go for high-performance engine parts but that is not possible on the engines of entry-level basic motorcycles.
Also Read:
GWM 'Test Drive and Exchange Camp'
Samsung Galaxy Flagship phone in Nepal
Must-Have Apps for Nepalese Students
Driving Tips For New four-wheeler Learners
Tips to protect and maintain your car's exterior
The Price of CG Dishwasher in Nepal
Black+Decker announced the winner of second monthly lucky draw
Water Dispenser price in Nepal
The price of 'CG Meridia' premium fridge
Compiled by :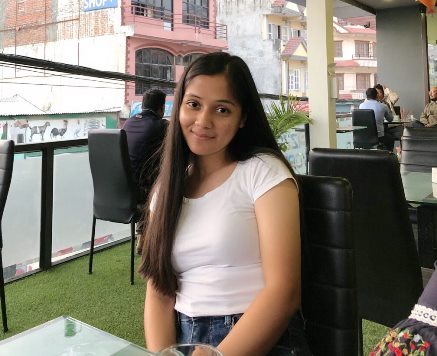 Delika Dangal