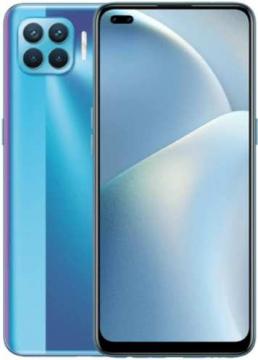 Oppo f17 Pro- Specs, Price and Availability
5th September 2020
"Oppo f17 launched on October 1 in Nepal."
Oppo has announced the launch of Oppo f17 Pro. The phone is to be launched on September 7, 2020. And will be available in the Nepalese market from October 1. The major attraction of the phone is its sleek and lightweight build.
Also Read: XIAOMI REDMI NOTE 8 AND NOTE 8 PRO PRICE IN NEPAL | FULL SPECIFICATIONS
Oppo f17 Pro Overview
Why do consumers love the phone so much? Here, we plan to present you with three of its main highlighted features that showcase why the product looks unique.
Sleek with a Premium Design
Crafted with a 7.48mm Ultra-Sleek Body that slips effortlessly into a pocket and jacket without a bulge, or tucks conveniently into a compact OPPO F17 Pro bag or purse, the OPPO F17 Pro offers consumers a luxury experience like no other.
In order to attain a category-leading 7.48mm ultra-thin and 164g ultra-light frame, F17 Pro uses industry-leading architecture to optimize and fit the mainboard, battery, and other components into its compact design. Seen for the first time on a smartphone, F17 Pro incorporates a slim 220 Degree Edge that also provides a more relaxed and smoother in-hand feel. This is due to the rounded edge design technique of the F17 Pro.
To make sure that consumers are completely absorbed in their content, the F17 Pro 6.43' dual punch-hole display comes with a dazzling FHD+ Super AMOLED display with a wide 90.7 percent screen-to-body ratio. The monitor uses Micro Dual-Punch Holes, which have the industry's smallest camera diameter of just 3.7mm and means that the phone's real estate screen is greatly increased so that consumers can completely appreciate their online games and see every pixel of their shots.
Of course, the phone look isn't complete without a stylish back cover style. F17 Pro launched Glossy Matte, which sees the return of the glitters and brilliant streaks of light that users loved on the last F Series handset. But with F17 Pro, the specification has been upgraded with not only a luxurious feel that is soft and smooth and simple on the eyes but is now also fingerprint-resistant. F17 Pro comes with the feel of Glossy Matte in two colors: Magic Blue and Matte Black.
Cutting-Edge Camera Technology

F17 Pro carries a camera powerhouse built to give consumers the opportunity to "flaunt their photography" as a professional. With a suite of six AI portrait cameras embedded in F17 Pro, one can take images of oneself to show off the best inside with easy-to-use portrait photography and video stability features.
The front of the phone features a dual cam that helps users to conveniently flaunt stunning selfie portraits that give a bokeh effect to the images using hardware-level processing. In reality, with Dual Lens Bokeh, users are not only prepared to capture portrait selfie images, but the feature has been modified to accommodate both videos and multiple-person in the shots. With software-level AI processing, the finest specifics of a person, including their earrings and hair, are cared for and will not end up distorted in the final video.
But a bokeh effect is just a glimpse of the many ways in which their photographic ability can be flaunted to capture simpler and vibrant portraits that allow them to convey their imagination. By making portraits pop with color, AI Portrait Color helps one to capture trendy urban street style images or travel photos from a different perspective. AI Portrait Color mutes the black and white background colors by using AI to intensify the natural colors of the person or a group of individuals within the image. F17 Pro comes with imaging capabilities in the vein of catching one at their finest moment to ensure that their natural beauty and all facial aspects are retained in the final shot. AI Super Clear Portrait means that even the best facial features, such as their eyebrows, are clearly depicted or can even be restored, while AI Beautification 2.0 strengthens the natural skin tone, preserves the Tika, and provides women with fuller and more prominent eye characteristics. AI Beautification 2.0 improves the eyes, beard, and eyebrows for males.
AI Night Flare Portrait is an OPPO-exclusive application that blends the bokeh effect and lowlight-HDR algorithms to capture artistic images that add beautiful night flares to portrait photos taken against the background of city lights to allow users to capture the best low light portraits. Or if bokeh effects are not their cup of tea, and if they are trying to catch a selfie in the evening, AI Super Night Portrait ensures that even in low light settings, the selfie results in a bright and transparent image. In addition to these features that bring a professional flair to the images, the third generation of Ultra Steady Camera allows a vlog to be shot conveniently while walking down the street but ensures that stabilized, simpler and sharper videos are taken.
Ultra Steady Video uses a hardware-software solution that combines the algorithm of electronic image stabilization with an integrated gyroscope within the front-facing camera so that without the jittery footage, you can record the moment, on-the-go, or even on-the-run.
Fast without Waiting on a Charge

For those occasions when an elevated phone is needed, the F17 Pro hits the spot. Users will proudly display the easy life of OPPO's 30W VOOC Flash Charge 4.0 technology with the ability to charge their phone easily.
30W VOOC Flash Charge 4.0 is a patented rapid-charge system from OPPO that can charge the handset instantly in just five minutes. You will either get four hours of chat time with just a five-minute fee, two more hours to search Instagram, or thirty-five minutes of PUBG gaming. But completely replenishing the battery takes just 53 minutes, so if anyone is in the middle of an important game or film, just charge the phone without wondering if their battery might run out quicker than it loads.
But while speed is necessary, the F17 Pro ensures that users are safe and protected for each charge. Not only does VOOC Flash Charging 4.0 charge the handset more quickly to ensure that their system doesn't overheat. Plus F17 Pro also provides precautionary steps that will first sense, then alert users to the presence of humidity, and then avoid charging the phone immediately.
F17 Pro also introduces ways to maximize the battery life of the handset during the day or when you are sleeping. AI Night Charging uses AI Learning through machine learning at night to study the sleep patterns of the user and charge the phone specifically to 100 percent when they wake up from their sleep. In the worst-case situation, Super Power Saving Mode optimizes the last 5 percent of the battery life by making the screen black and white, when running just six preset games, if one is without a battery charger during the day.
Specifications of Oppo f17
Display

6.43-inches, Super AMOLED capacitive touchscreen

1080 x 2400 pixels, 20:9 ratio

Corning Gorilla Glass 3+

Main Camera

Quad: 48 MP, f/1.8 primary; 8 MP, f/2.2(ultra-wide); 2 MP, f/2.4(macro); 2 MP, f/2.4(depth)

Selfie Camera

Dual: 16 MP, f/2.4(wide); 2MP/ f2.4(depth)

CPU

Octa-core (2x2.2 GHz Cortex-A75 & 6x2.0 GHz Cortex-A55)

GPU

PowerVR GM9446

Chipset

Mediatek Helio P95, 12 nm

RAM

8GB

Internal Storage

128GB

SD Card

microSDXC

Battery

4015 mAh, non-removable

Fast charging 30W

Colors

Magic Blue, Matte Black, Metallic White
Price and Availability
The phone will be officially launched on September 7, 2020. The price of the 8GB/128GB storage variant of Oppo f17 Pro in India is INR 22,990. The Oppo f17 Pro is expected to enter the Nepalese market from October 1, 2020, in the authorized retail shops and online stores. The phone will be available in 8GB/128GB configuration at the rate of Nrs. 43,990.
Also Read:
SAMSUNG GALAXY Z FOLD 2 LAUNCHED- SPECS, PRICE | REVIEWS NEPAL
TOP PHONES UNDER 50000 IN NEPAL 2020 (UPDATED) | SPECS - BEST MOBILES..
TOP 5 PHONES UNDER 50K IN NEPAL WITH PRICE AND SPECS
BEST BUDGET FITNESS TRACKERS IN NEPAL
ASUS ROG PHONE 2 PRICE AND SPECS
OPPO F15 PRICE IN NEPAL, FULL SPECIFICATION, LAUNCH DATE | REVIEWS NEPAL
Compiled by :

Prativa Parajuli