Samsung Curd Maestro Double Door Refrigerator |Reviews|
23rd June 2022
"Making fresh curd is as simple as baking a cake with the Samsung Curd Maestro Double Door Refrigerator."
Do you know that the Samsung Curd Maestro Double Door Refrigerator is the world's first Frost-Free Refrigerator that can make fresh curd and preserve it too? Making curd, an essential item in Nepalese households may be difficult without a curd maker.
Making fresh curd is as simple as baking a cake with the Samsung Curd Maestro Double Door Refrigerator.
Let's quickly overview Samsung's Curd Maestro Double Door Refrigerator.
The Curd Maker
If you enjoy making fresh curd and keeping it on standby. Then this refrigerator will undoubtedly come in useful.
The Samsung's Curd Maestro Double Door Refrigerator Users can now create curd in 5-6 hours by following three easy methods. Curd Maestro is a unique container found within.
You must remove the container and mix the curd starter/culture with lukewarm water milk. The container should then be returned to the refrigerator.
Now, on the main menu, pick 'Curd' and then 'Soft' or 'thick' according to your preferences. Following that, it will take around 6.5 hours for soft curd and an hour more for thick curd.
Moreover, it both ferments and maintains the proper temperature for curd production. Curd Maestro also ensures consistent curd consistency and removes the effort of preparing curd in varying weather conditions.
More interestingly, The Samsung Curd Maestro can also maintain and preserve the curd for up to 3 days.
Additional Features:
Twin cooling technology
Aside from the curd-making function, it has Samsung's Smart Convertible 5 in 1 This technology fully understands your life.
We observed that the Twin Cooling PlusTM is a totally independent cooling system with distinct airflows in both the refrigerator and freezer, eliminating unwanted odors from foods migrating between the refrigerator and freezer.
Furthermore, it is powered by the innovative Twin Cooling PlusTM Technology and offers 5 conversion modes to meet all of your refrigeration demands i.e Normal, Extra Shopping, Vacation, Seasonal, and Home Alone.
Not only are the conversion modes the ideal solution to various storage requirements, but each mode also saves energy.
Digital Inverter Technology
We determined that the Samsung refrigerator's Digital Inverter Compressor automatically changes its speed in response to cooling demand.
As a result, it is quieter, consumes up to 50% less power, and is guaranteed to function for 21 years, with a 10-year warranty.
Voltage protection
Gone through the different power fluctuations before?
You can now protect the refrigerator from power fluctuations without concern.
The Samsung refrigerator now has Stabilizer Free Operation, which ensures that it operates consistently and securely. How does it work? If the voltage rises too high, the power is instantly switched off to prevent electrical injury.
The compressor can even work at 50°C. As a result, you don't require a separate stabilizer.
Door Alarm
We humans frequently forget a variety of things. How many times have you left the refrigerator door open?
Many times, correct? You no longer need to be concerned since the Samsung Energy-saving alarm feature sounds a very audible warning if the door is not properly shut or mistakenly left open for more than 2 minutes.
As a result, it can be quickly closed to limit the loss of cold air and the waste of power.
Odor eliminator
We've discovered that many times, even when the food is stored in the refrigerator, it picks up on unusual odors. We didn't observe that with the Samsung refrigerator.
We were surprised to notice that the inside of the refrigerator had been deodorized and that the original flavor and smell of the food had been preserved for a longer period of time.
The built-in natural fiber in Samsung refrigerator deodorizing Filter removes strong odors by continuously passing air through activated carbon filters.
As a result, you now no longer need extra odor-fighting remedies.
Samsung Maestro Price in Nepal and Availability
Samsung Curd Maestro is available in Nepal from authorized Samsung consumer electronics wholesalers.
The Samsung 314 LTR Double Door Refrigerator (Curd MaestroTM) costs MRP 81,490/- in Nepal.
Also Read:
Hyundai IONIQ 6 Teased in Concept Sketch
Black and Decker-Making Life Easier
Samsung Nepal along with IMS Group and HIM Electronics congratulated all the winners of their Dealer's Scheme "Naya Barsha, Purashkar ko Harsha"
Compiled by :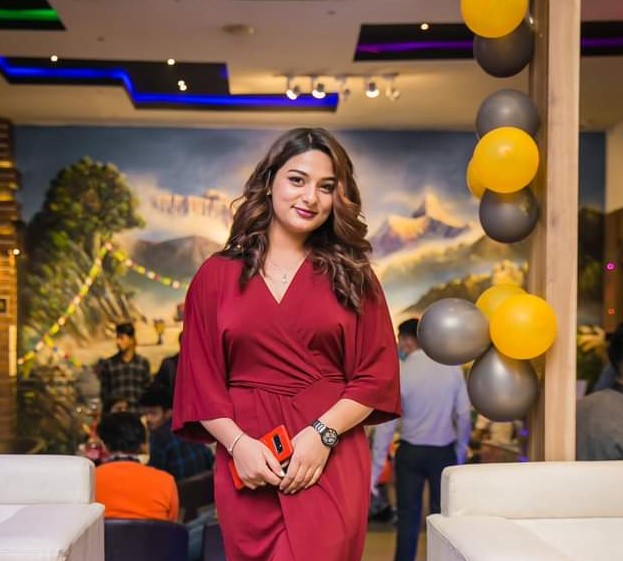 Ankita Acharya