10 Things You Must Have in Your Kitchen
15th September 2020
"Let's get to know the things one must have in their kitchen."
Every home requires different accessories and equipment as per the requirement of the family. However, while talking about the kitchen, there are few things that are a must for every kitchen regardless of the taste differences of each family. Or can any family have a stove-less kitchen? No, right?
Let's talk about the things one must have in their Kitchen.
Stove
Well, the name itself reflects its significance. Talking about stoves, you can choose either electric or gas stoves. If you want to cook safely without accidentally getting yourself burnt by hot rods or getting your house on flames, go for electric stoves if possible, induction stoves are best.
Knives and Cutting board
Get yourself the best quality stainless knives along with a long-lasting wooden cutting board. From budget to chef's premium knife, there are varieties of knives one can buy in accordance with their skill.
Grater and peeler
With a good grater, you can grate your cheese, garlic, veggies effortlessly. Also, for having healthy food, you can peel off the outer layer of your fruits and veggies with a peeler. Make sure to get a stainless grater and peeler for them to last a long time.
Dish rack and Food storage containers
You cannot just leave your dishes unmanaged and all messed up, right? So, a dish rack with holders and compartments for holding your dishes is a must. And, separating your veggies, a good quality food storage container will be best.
Refrigerator
Foods and fruits are best when they're fresh and cool. So, with refrigerators, you can simply store your fruits and foods for a longer period of time. And, bonus- you can make homemade kulfis and ice creams for your desserts as well.
Measuring cups and spoons
Perfectly cooked foods result from perfectly measured and balanced ingredients. Even while making plain rice for a family of four, measurement is essential. So, measuring cups and spoons are other must-haves for your kitchen. You can find these easily in kitchenware shops nearby.
Shears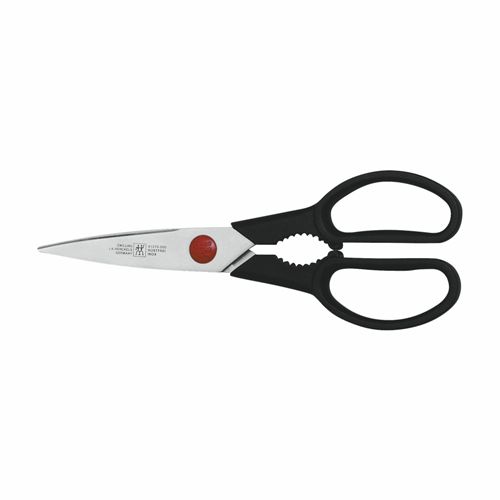 Shears, in simple words, is a scissor but larger. With shears cutting your meat and veggies will be easier. With their sharp blades you can easily cut off the fins of the fish and it's also efficient in snipping off the herbs as well.
Tongs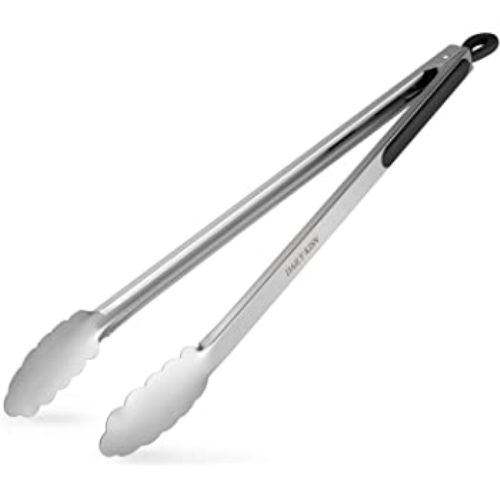 Tongs are a kind of kitchenware that has two long arms that are jointly making a pivot at their end. They help you in grilling your meat, making your chapatis, serving your salad, or making your spaghetti. They help to rotate, flip, or grab your foods conveniently.
Mixer grinder
Not everyone can sit down to mince their food in mortar and pestle. With a mixer grinder, you can easily make garlic paste for your dishes, chutneys, and many more. Don't forget to test the durability and reliability of the brand as being electric equipment; it might have some defects or complications.
Trash bins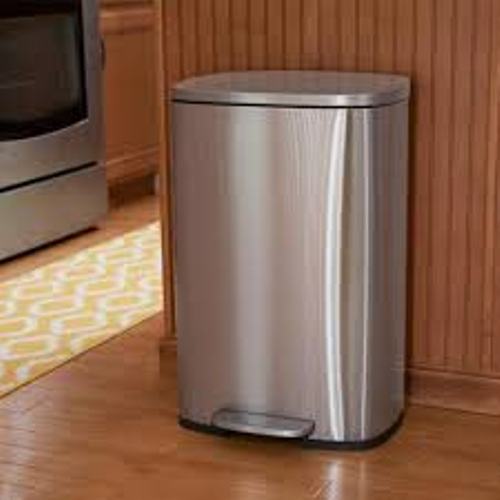 Trash bins are a must, undoubtedly. If possible try to have two dustbins- one for perishable, decomposable, and organic waste and other for non-organic and non-decomposable waste. It will help you to manage your waste and at the same time help the environment.
Also Read:
6 SKIN CARE APPLIANCES THAT YOU MUST GET YOUR HANDS-ON
TOP 4 CANON CAMERA IN NEPAL | WITH SPECS AND PRICE
XIAOMI MI SMART BAND 5 LAUNCHED IN NEPAL- SPECS AND PRICE | REVIEWS NEPAL
TOP 5 EARBUDS IN NEPAL 2020 | REVIEWS NEPAL
BEST ONLINE SITES FOR ELECTRONIC GADGET PURCHASE IN NEPAL
DIFFERENT TYPES OF VACUUM CLEANERS AND THEIR FUNCTIONS
Compiled by :

Prativa Parajuli