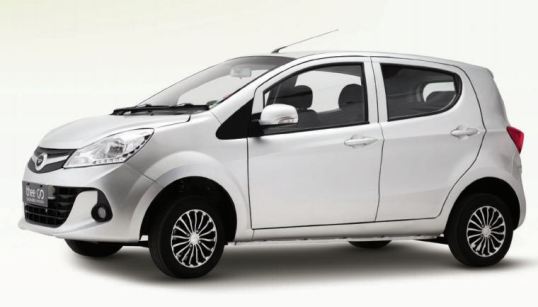 Thee Go: Makes Your Travel More Sustainable and Environment Friendly
5th September 2020
"Thee Go is not only dealing with Electric vehicles but is also dealing with the complete ecosystem of e-mobility."
Thee Go is a relatively new eco-friendly electric car importer and distributor company that believes there is a more responsible way to travel and are determined to make travel more sustainable and environmentally friendly.

Thee Go envision a future of zero emissions and zero congestion and are also very much committed to lead the way towards this future. They want to be the catalyst for this transition to eco-friendly transportation and eventually pave the way for an environmentally sustainable Nepal.

Thee Go is not only dealing with Electric vehicles but is also dealing with the complete ecosystem of e-mobility. Below are the different activities that they are currently handling in Nepal.
Thee-Go ecosystem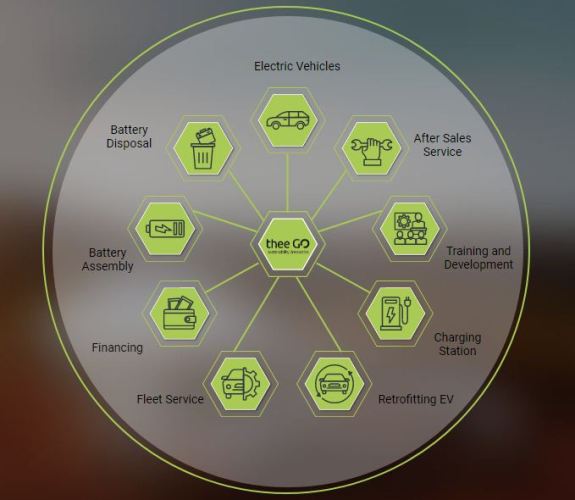 • Electric Vehicles: Zero-emission vehicles designed and developed for Nepal to drive the country towards carbon neutrality.
• After Sales Service: A level of after-sales service that goes above and beyond your typical standard to ensure we are always there for you.
• Training and Development: Skilled manpower to enable first-class service and innovation for future products.
• Charging Station: Strategically located charging points on highways and cities to ensure distance is never a concern.
• Retrofitting EV: They are ready with the solution to convert petrol/diesel conventional cars to electric ones to extend the life of existing vehicles and reduce carbon footprint.
• Fleet Service: Managing and maintaining the fleet of electric vehicles to ensure all your travel needs are met.
• Financing: Easing of purchase of EV through an exclusive collaboration with financial institutions and in house offers.
• Battery Assembly: They are developing an in house battery assembly capability to ensure self-sufficiency.
• Battery Disposal: They are developing recycling and disposal of depleted batteries to enable safe handling and maximum usability.

Thee Go current range of products are as follows:-
• E8: An economical & sustainable solution for urban mobility.


Category: Hatchback Car
Range: 150km*
Per Km Running Cost: NPR 1.11 per km
• DFSK Danfe: High-performance vehicle for intracity & cross country travel


Category: Micro Bus (11 seaters)
Range: 250km*
Per Km Running Cost: NPR 1.85 per km
• Joylong E6: Luxury commuter redefined to maximize comfort, minimize costs and neutralize carbon footprint.

Category: Mini Bus (20 seaters)
Range: 210km*
Per Km Running Cost: App NPR 4.1 per km

• CHTC Bus: Premium passenger vehicle for the urban route.
Category: Bus (26 seaters)
Range: 200km*
Per Km Running Cost: App NPR 7.1 per km

Thee-Go also feels that Nepal is perfectly positioned for a complete shift towards clean mobility and could set an example for the rest of the world to follow. The shift is gradually happening and it's only a matter of time before Nepal paves a path towards self-sufficiency and becomes a carbon-neutral country.
For more detailed information you can visit company website www.thee-go.com
Also Read:
TOP 5 TRENDING AUTOMOTIVE ELECTRONICS TECH
TOP 5 ONLINE/OFFLINE CAR ACCESSORIES SHOP IN NEPAL
TOP 5 CARS IN NEPAL UNDER 30 LAKHS
TOP 5 SUVS IN NEPAL IN 2020 | UPDATED PRICE
RENAULT, CAR MANUFACTURER CLOSELY LINKED TO THE HISTORY OF FRANCE
BS6 RENAULT TRIBER AMT 2020 LAUNCHED IN INDIA
HONDA'S LOW-COST BS6 CROSSOVER WR-V 2020'S FACELIFT READY
Compiled by : Team Reviews