Things to consider while buying a foundation
4th October 2020
"Make your foundation as flawless as you are!"
Foundation is the first makeup item you put before anything else on your face (after primer, of course), and that's precisely why you're going to enjoy yourself much more once you get it perfect. There are certain things to consider while buying yourself a foundation, a buying guide! We have summarized all those things and compiled it in five points for you!
1. Finding The Ideal Shade
The first thing you need to consider while buying a new foundation is that you need to do your testing under natural light. You might be used to doing your testing from your forearm but is that the right thing to do? Your forearm is much darker than your face so we suggest you do your testing on your chest. You don't have to have the exact match but match enough that when the color shift during the day your face color doesn't change.
Find a place in the middle of the face and fade out towards the hairline so that the sides of the cheeks and the middle of the neck match together. If you don't want your face to be as fair, if your neck is lighter than your face, choose a shade lighter than your face so that it's comparable. You can still warm-up your face with bronzer while your skin still appears smooth. So it's not too warm, or it's a lot colder than your throat.
2. Skin's Undertones
Don't fight against the natural undertones of your skin unless you want to color-correct. Go for a hue that has yellow undertones if you have warm skin, and if your skin is on the cool side, your best choice is a base for pink undertones. But other options still exist. You should go for neutral and warm colors since different skin tones and colors are easier to match while choosing foundation undertones.
3. Coverage level
You'll find a full-coverage base looks thick if you hate wearing makeup. That's why knowing the appearance of each level of coverage is the secret to choosing the right one for your needs. If this sounds like you, when you're not sure exactly what kind of coverage you need, we suggest choosing a more sheer base. Choose a full-coverage foundation if you want a long-wear base that does not need mid-day touch-ups or has acne or discoloration.
4. Skin Type
Dewy or Matte? What do you prefer? And when it comes to selecting ends, your skin type is a crucial factor. On regular to dry types of skin, dewy foundations appear to work best. Too much radiance looks far oilier on this sort of skin and it's not a nice feeling on the face. Matte foundations are typically better suited to oily skin types in combination.
Using a satin finish on mature skin instead of a matt one is better. With matte, more mature skin can get away, yet again, just as dewy skin can highlight defects and wrinkles, so matte foundations can be done because there is no dimension to the skin.
5. Seasons
All year-round, you won't be able to stick to one foundation color. In spring-summer, our skin appears to warm up when we're more active outdoors and in strong sunlight. even though every day you wear sunblock, our sound warms up. So be considerate enough to pick different foundations for different seasons for the sake of your skin glow.
Also Read:
POPULAR COSMETICS BRANDS IN NEPAL
TOP 4 CANON CAMERA IN NEPAL | WITH SPECS AND PRICE
5 BEST DIGITAL WALLETS IN NEPAL
TOP 5 FACE SERUMS THAT ARE AVAILABLE IN NEPAL
TOP 5 SCOOTERS UNDER 250000 IN NEPAL | PRICE AND SPECS
TOP 10 MUST-HAVE MAKEUP BRUSHES | REVIEWS NEPAL
Compiled by :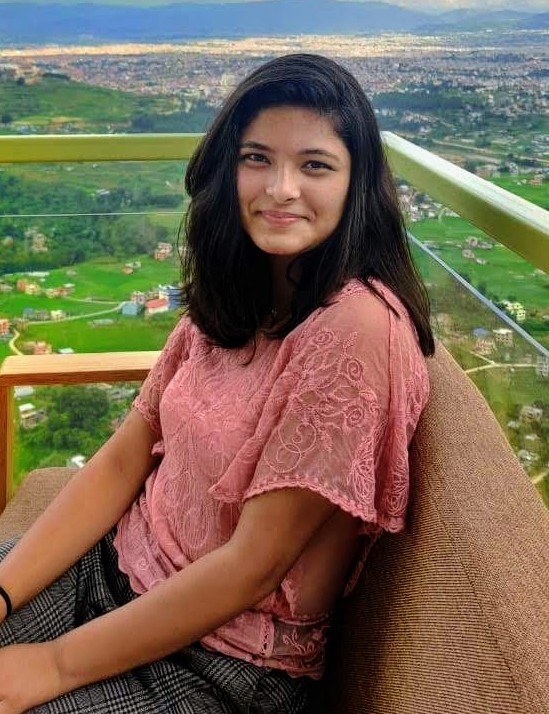 Upasana Poudel