Top five foundation brands in Nepal | Reviews Nepal
24th September 2020
"Best foundations help to make your skin flawless."
A committed skin-care routine definitely helps to make your skin flawless, but sometimes the outstanding player behind that flawless glow is a very strong base. Foundations have progressed a long way since the days when all of them could be identified as pastries ("cakey," "flaky," "powdery"). The recipes nowadays have mastered the formula to make your skin better, and the best of the best foundation brands in Nepal are listed below.
Maybelline Dream Satin Liquid Foundation
A must-have key for your makeup bag is the Maybelline Dream Satin Liquid base. Apply this medium coverage and lightweight liquid foundation for a seamless finish, suitable for normal to dry skin.
Maybelline's Dream Satin Liquid base, a multi-tasking wonder, is infused with a hyaluronic acid hydrating serum that envelops the skin in moisture for 12 hours. This base of medium coverage will not clog pores and is also oil-free, fragrance-free, checked by dermatologists, and ideal for sensitive skin.
Price: Rs. 2,150(Click here to shop now)
Revlon Color Stay Whipped Creme Makeup, Natural Ochre
Revlon Colorstay Whipped Creme Make-Up has a smooth consistency that makes it easy to combine without leaving it patchy in appearance. It does not give an appearance of cakey or patchy, it gives a matte effect that gives a natural effect. To use you can add it to the cleansed skin after your daily moisturizer. Combine the base on the skin with your fingertips or applicator, beginning in the middle of your face, forehead, nose, and chin, blending outward. It does all the work that a foundation is supposed to do.
Price: Rs. 2,070(Click here to shop now)
L.A. Girl Pro Coverage Foundation
For a flawless looking, full coverage finish L.A. Girl Pro Coverage Foundation, is a perfect foundation for you. It gives PRO.coverage high-definition long wear illuminating liquid foundation. The lightweight formula for all-day wear is comfortable. With added anti-oxidants, the paraben-free formula helps you hydrate and enhance the appearance of the skin. A revolutionary white base mixer for color adjustment and customization is now available to expand the color spectrum even further.
Price: Rs.2000(Click here to shop now)
L'Oreal Paris Infallible Matte Foundation
This is a 24-hour matte production base that is waterproof and steam proof. You're left with no cakey feeling with great coverage up to 24 hours. It decreases the appearance of shine. To use: Start at the center of the face and work your way outwards in a rolling motion. It is easy to apply and is enriched with perlite technology and gives y6ou fresh feels from day-to-night.
Price: Rs. 1,850(Click here to shop now)
Farmasi Make-Up Luminous Serum Foundation
Farmasi Make-Up Luminous Serum Foundation weightlessly offers constructible medium coverage while offering mineral material with a silky and fresh skin look. The finish is smooth and luminous. You get an applicator with the pack so you can use the provided applicator to simply add the foundation to the skin and blend with your fingertips, foundation brush, or makeup sponge. It helps nourish the skin with a formula filled with minerals. From medium to maximum coverage, you can get the perfect coverage you want. You can get your perfect look drop by drop with its special glass dropper!
Price: Rs. 1,575 (Click here to shop now)

Also Read:
BEST SMART WATCH AVAILABLE IN NEPAL
WHY DOES ONE NEED LIFE INSURANCE?
WHAT MEDICAL DEVICES SHOULD I HAVE AT HOME
TOP 5 REFRIGERATORS UNDER 50000 IN NEPAL
MICROWAVE OVENS PRICE IN NEPAL | 2020
TOP 5 ONLINE SHOPPING SITES IN NEPAL | 2020
Compiled by :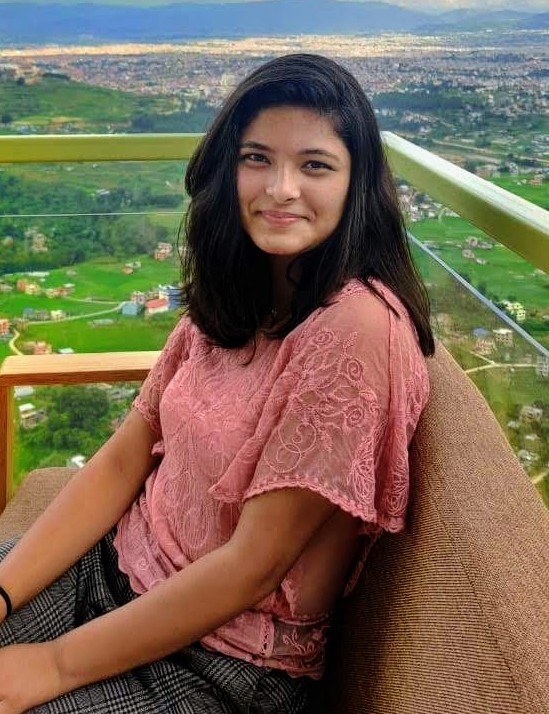 Upasana Poudel