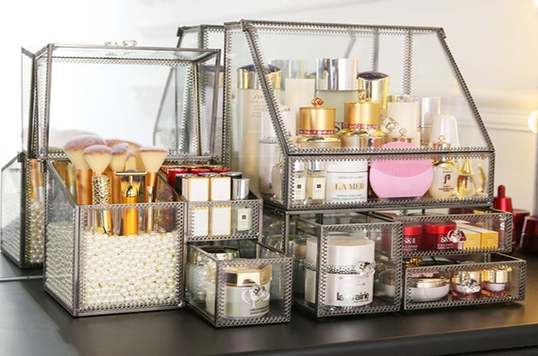 Makeup organizers storage and organization ideas | Reviews Nepal
17th September 2020
"Keep your vanity organized and clean."
Limited storage and a relentless flow of thrilling releases of new items ensure that our stocks of cosmetics and skincare appear to expand even faster than the storage we have to hold everything. We have made it easier on you by compiling a list of five makeup organizers to store all those things scattered on your dressing table.
Rotating Cosmetic Organizer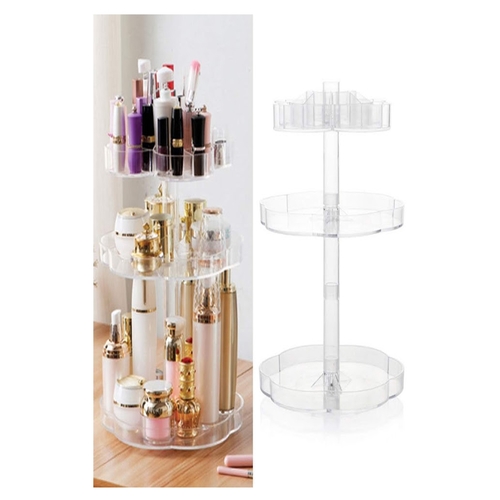 This is a 3 layers and 360-degree rotating design with a high-quality acrylic, and stylish appearance. This is a non-toxic, organizer with no radiation. The organizer is waterproof, and easy to clean with strong hardness so that even if it falls it won't break. The organizer is suitable for storing a variety of make-up tools and all kinds of cosmetics and all kinds of jewelry. This is an ideal cosmetic product storage box for your messy drawer.
Rs.2999(click here to shop now)
Transparent Makeup Organizer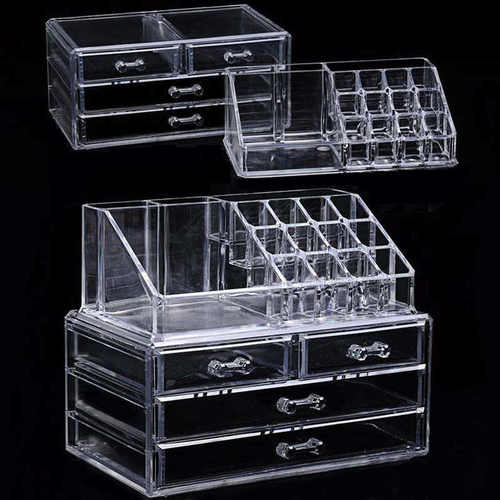 This is a brand new and high-quality makeup organizer with a high transparent finish. The organizer is elegant, practical, and easy to use. You can organize your makeup brushes, makeup, and jewelry with easy access. The three-layer drawers provide a lot of storage space to store the treasures of cosmetics store earrings, necklaces, brooches, pendants, rings, and more in the drawers. You can keep your makeup, lipstick, gloss, foundation, lotions, and creams in easy to see a view with the separate storage on top.
Rs.1699(click here to shop now)
Travel Clothes Organizer Bag
Where do you put your makeup when you go for a vacation, camping, or any other place? Do you simply put it in your suitcase keeping it unattended? We might have something for you! This is an organizer bag you can use when traveling and going outdoor. It includes 3 net pouches and 3 water resistance pouches. It is a bags-in-a-bag design for ease of storage when not in use.
Rs.1099(click here to shop now)
Denim Series Storage Box with Drawers
This is an organizer that is made of thickened denim fabric to hold all your make up at one place on your dressing table. This is not for travel purposes so find a place to keep it and it can act as a room decor too because look how pretty it is! This is mainly just a drawer with two compartments that you can use to keep your makeup maintained. This has a folding design for space-saving storage. It comes with a thickened paperboard which is not easy to deform and easy to assemble.
Rs.919(click here to shop now)
Barrel Shaped Travel Cosmetic Bag
The organizer bag is One large, easily accessed central compartment with full top drawstring. This is a simple makeup holder with a large front drawstring and convenient carrying handle. It is of ideal size to contain an average person's grooming. It is a large capacity double-layer cosmetic bag, that comes with a convenient carrying strap. Its outer material nylon is sturdy and waterproof.
Rs.500(click here to shop now)
Also Read:
10 THINGS YOU MUST HAVE IN YOUR KITCHEN
BEST ONLINE SITES FOR ELECTRONIC GADGET PURCHASE IN NEPAL
6 SKIN CARE APPLIANCES THAT YOU MUST GET YOUR HANDS-ON
TOP 4 CANON CAMERA IN NEPAL | WITH SPECS AND PRICE
TOP 5 FACE SERUMS THAT ARE AVAILABLE IN NEPAL
TOP 5 EPILATOR IN NEPAL | 2020
ELECTRIC KITCHEN APPLIANCES IN NEPAL
Compiled by :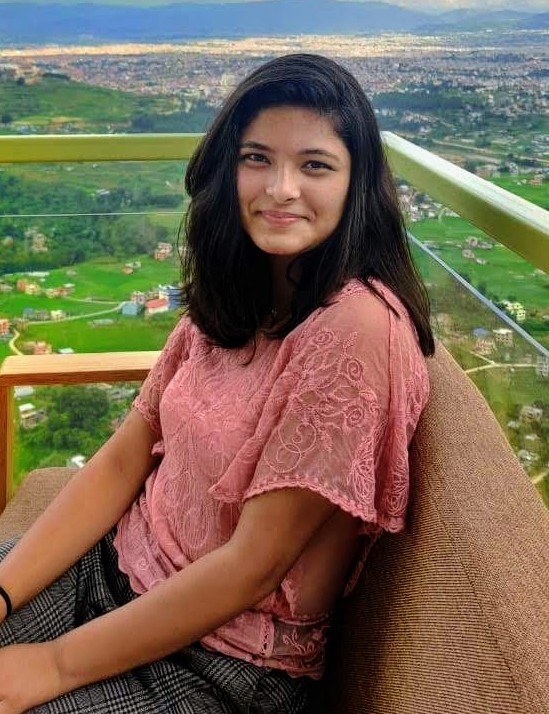 Upasana Poudel