Ways to Cool down a Overheated Phones | Tips |
14th December 2021
"If your phone gets too hot, it can experience problems like battery drain, forced shutdown, and even a total meltdown."
We all face problems like overheating our phones. If your phone gets too hot, it can experience problems like battery drain, forced shutdown, and even a total meltdown.
In this article we will be talking about the solution to your problem:
Avoid direct sunlight/heat:
The easiest way to prevent overheating is to keep your phone out of the sun.
Your phone catches light and heat from the sun and retains it, getting hotter the longer it remains in sunlight and heat.
Always keep your phone in a cool, shady area.
Close Unused Apps:
An overheating phone may be an indication that you are using too many apps at once.
Close your apps down, at least until your phone gets down to a reasonable temperature.
Then you can return to your snaps, scrolling or gaming.
Moreover, there are several third-party apps too that let you close background apps or cool down the phone.
Airplane Mode:
Airplane mode allows you to continue to use basic functions on your phone but turns off other non-essentials that can take a toll on your battery.
So it's always a good idea to turn your airplane mode on when your mobile is overheating.
Moreover, Airplane mode disconnects your phone from cellular data, Bluetooth, and Wi-Fi Networks which relaxes an overworked battery and can help cool down your phone.
Keep your phone away from other electronic devices
A quick way to cool down an overheating phone is to set it down away from your other active devices.
Stacking your running phone, tablet, and computer together in a bag makes them more susceptible to overheating.
Help them keep their cool by keeping them separated.
Case:
A case also makes a big difference. Your phone case can trap in the heat of your phone.
Removing it will allow for better airflow and increased functionality of your phone's effort to regulate temperature.
Place it Next to a Fan
If you have the option, place your phone next to a fan.
If you aren't near a fan, manually fan your phone by waving it in your hand or blowing it on the back.
The breeze created will help bring the temperature of your phone down.
Moreover, It may sound silly, but fanning your phone or blowing on it can help.
Just as fanning keeps a body cool, a breeze can help cool off your device when it's getting a bit too toasty.
Also Read:
Car problems/Signs you Should Never Ignore
5 tips to avoid accidents in your home
5 things you should never do to wet hair
Production of New Skoda Kodiaq SUV begins ahead of Launch Next Year
What are the hardest things to fix on a car?
Renault's new showroom now in Lahan
The Craze for MT-15 BS6 Continues
TCL QLED 4K TV Launched in Nepal
Mistakes That will Shorten your Car's Life | Preventive tips |
How to maintain your heater to prevent accidents
Compiled by :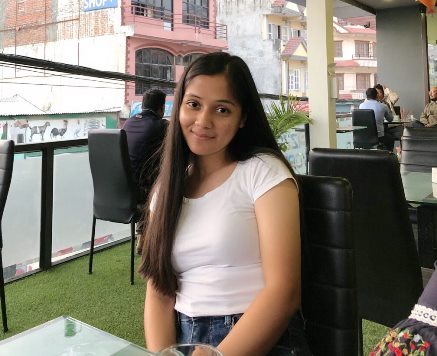 Delika Dangal