Why an E-bike could catch fire?
11th May 2022
"While E-bikes are less expensive on a daily basis, they may not be any safer than a gas-powered vehicles because these can catch fire as well."
Riding an electric bike is a simple and exciting experience. However, understanding some basic motorcycle safety tips is essential to ensure your next ride is a safe one.
You may think that an E-Bike is a safer option than a gas-powered vehicle, but this is not the case. While E-bikes are less expensive daily, they may not be any safer than gas-powered vehicles because these can catch fire as well.
However, although accidents are rare, and shouldn't put you off investing in an e-bike, the large lithium battery attached to its frame is a potential fire hazard if not treated with care.
Lithium batteries have a lot of advantages that make them ideal for e-bikes.
They can be charged and discharged hundreds of times, they're relatively lightweight and compact, and they contain lower levels of toxic heavy metals than many other types of batteries. Unfortunately, they can also be very flammable.
Why does it happen?
Thermal Runaway Phenomenon
The Thermal Runaway Phenomenon refers to the process where a battery's cells reach a critical temperature that causes them to spontaneously combust.
Most e-bikes have a battery that consists of a series of cells containing lithium ions.
To use such batteries safely, the cells should be kept within a defined voltage and temperature window. Now, the cells inside may release gas when abused, which can ignite or cause an explosion.
Battery Failure
A battery failure could occur due to several reasons including poor cell design or manufacturing flaws, external abuse (thermal, mechanical, electrical), or maybe even poor battery assembly design or manufacture.
Some reputable E-bike manufacturers procure battery packs from reputable companies but some manufacturers which aim to keep the price of the product as low as possible, opt for a battery from an unknown supplier which might not get them a stable design.
The primary threats posed to the battery include external or internal short circuits, high or low temperatures, and overcharge or over-discharge.
As heat can be a major cause of battery explosions, batteries need to be developed using advanced technologies which can withstand high temperatures considering they can reach up to 46 degrees in some parts of the country. Apart from that, internal or external short circuits also destabilize the battery, resulting in an explosion.
How to prevent e-bike fires
With a rising number of fire accidents in e-bikes, there are some fire safety measures associated with li-ion batteries and charging and storage. Besides buying an e-bike from a reputed brand that uses certified high-quality components, here are some tips that you can follow to prevent e-bikes fires:
1. Register your e-bike with the manufacturer for warranties. The batteries of the e-bike play a vital role in the fire and registration is essential for a replacement by the manufacturer.
2. Read the user manual for all the precautions.
3. Always use the manufacturer's charging cords and adapters given for your e-bike.
4. Avoid using power extensions. Use a charger directly into the main switch.
5. Install a smoke detector in your dedicated charging area.
6. In case your e-bike's battery or the e-bike itself gets wet in the rain, consider it permanently damaged and do not charge it. You can also get it tested by your manufacturer responsibly.
7. Avoid keeping old li-ion batteries inside your home. Instead, recycle them carefully.
8. Never leave your e-bike charging overnight or leave it unattended while charging.
9. In public places, charge your bike from government authorized charging points.
10. Never cover your battery packs or even a charger while charging as this could lead to a fire.
Also Read:
Segway-Ninebot launches Smart Electric Scooter E125 in Nepal
Galaxy A73 5G, Galaxy A53 5G and Galaxy A33 5G
Compiled by :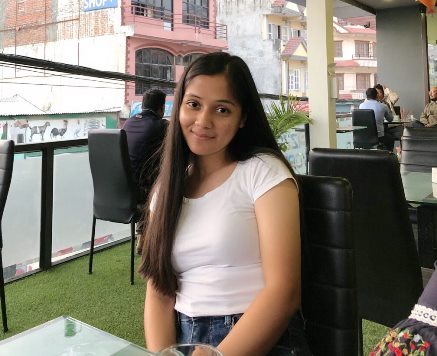 Delika Dangal