Benefits of having a scooter over the bike
13th January 2022
"Scooters are considered convenient and easy to maintain whereas bikes stand for power and toughness."
Scooters are considered convenient and easy to maintain whereas bikes stand for power and toughness. However, if you are planning to get a two-wheeler for yourself, you should look at all the features of both the available options, and then take the final decision.
Here are the benefits that a scooter offers over a motorcycle:
Storage
Want a two-wheeler that has a lot of storage space? Opt for scooters.
Scooters have ample storage space, thanks to the wide front carrier, spacious foot space, and extra boot space.
Even bikes have an option to attach a side carrier, but most bikers avoid that as it reduces the bike's aesthetic appeal and adds weight to it
Safety
There's not much to differentiate between a bike's and scooter's safety. However, a scooter can be considered a bit safer than a bike, courtesy of its lower top speed and manageable height and weight.
Besides, the wheels of scooters are small and covered, which makes it safer for women riders.
Usability & Travel Distance
For quick and short-distance rides, a scooter is your best option. This is because its structure and machinery are best for quick hops from one place to another.
The ease of mobility, rapid acceleration, and lightweight build, make scooters the right choice for everyone.
On the other hand, Bikes have features like high engine capacity, shock absorbers, and bigger fuel tanks, which make them ideal for highway commutes.
Convenience
Scooters are incredibly convenient to ride, because of their gearless operation.
The ease of riding makes it comfortable to be used by almost everyone in the family.
Besides, bikes have a complex process due to the gear system installed in them. When someone learns to ride, they prefer using gearless scooters for their hassle-free usage.
On the other hand, bikes have a cult following, and hardcore biking enthusiasts don't mind pressing the clutch and shifting gears.
Maintenance
The maintenance of a motorcycle is more expensive as compared to a scooter.
A bike's complex mechanism and structure make the servicing more complicated and time taking.
On the contrary, scooters have a simple structure and do not demand much maintenance.
Since a scooter is meant for riding short distances, pushing it for commuting longer distances on bad roads might increase its maintenance cost.
Also Read:
Cell Phone Safety Tips While Driving
Tips to take care of your wooden furniture
Things you should do after buying a used car
Car Hacks Every Owner Should Know
Tips to keep your mobile phone battery healthy
Repair your Heat-Damaged Hair | Home Treatments |
Cell Phone Safety Tips Everyone Should Know
Home remedies to get rid of open pores on skin
Reasons to Own Electric Motorcycle
Compiled by :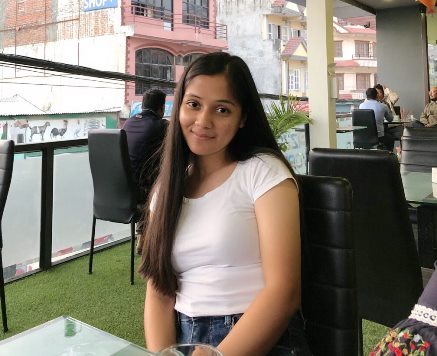 Delika Dangal