Safety tips while riding a motorbike with kids
9th January 2022
"With the rise in adults riding with children passengers, it is important to address the issue of safety."
Riding motorcycles can be fun and it has become a popular hobby among people of all ages. The fact that many families own a motorcycle also means that kids on a motorcycle have become a common sight.
With the rise in adults riding with children passengers, it is important to address the issue of safety.
Wearing the Right Helmet
The first safety precaution you must take is to ensure that your child has a helmet.
This means that you have to invest in a helmet for your child - one that fits right. Giving your child an adult size helmet is not good enough.
You need to realize that a helmet that is too large will certainly come off in the event of a crash. Buy a kids' helmet that fits snugly on the little head.
Make Sure the Kid is Positioned Safely
Your kid is more likely to get hurt when sitting at the front. Hence, it is ideal to let the kid sit behind you.
The next thing is to decide how the kid will ride. Placing the kid in front of you is dangerous, due to the reasons already discussed.
Additionally, it is hard for the kid to hold onto you due to his short arms. The simplest solution is to use a belt to hold the kid to you.
Pay Attention to Proper Clothing
While riding with kids, you should ensure that they have the right clothes to wear.
A leather or denim jacket with zippers and zipped cuffs, a pair of denim jeans, and high-ankle boots are perfect protection clothing for your child.
You can also look for leather gloves as they protect their soft hands from scratches. Make sure the gloves fit the kids' hands perfectly.
Following Road Rules
When you decide to go motorcycle riding, you must ensure that you follow the basic road rules.
You need to own proper insurance and licensing.
Sticking to the set rules is especially important when you have a child passenger. Different states have specific rules for riding with children.
Find out the rules in your area and ensure that you comply with them.
Also Read:
Laptop maintenance tips for better performance
Vianet 1 GB Event at Aloft: Designed exclusively for the world-famous OTT
5 important reasons why you should always wear sunscreen
Safety precaution for driving a car while pregnant
Yadea Nepal wins the title for "Best Marketing"
Home Treatments for Shortness of Breath | During Pregnancy |
Get Rid of Mobile Addiction | Tips |
Vianet ULTRAFI TikTok Challenge
Compiled by :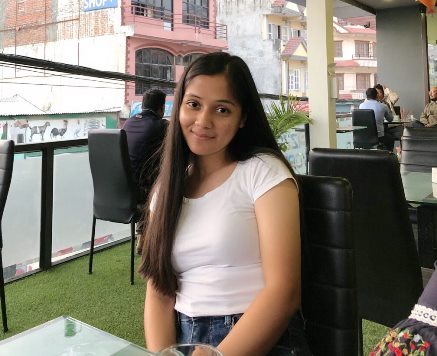 Delika Dangal