Tips to store your bike properly for the winter
4th January 2022
"Properly preparing your motorcycle for winter storage can save time, headaches, and money when nice weather rolls around"
Winter sucks for motorcyclists. And properly preparing your motorcycle for winter storage can save time, headaches, and money when nice weather rolls around.
However, here are essential tips to prepare your bike for winter storage:
Clean the bike
You're going to want to clean your motorcycle of road grit, grime, and bugs because they'll eat away at any clear coat, anodized, aluminum, polished metal finish, and stainless steel.
Clean your bike thoroughly and dry the entire frame and all the components with a rag as crusted mud on the tubes or deep in the components is the last thing the bike deserves.
Scrub, wash, dry, and wax
Start with the dirtiest part of your bike. That means the chain and brakes.
You'll want a grunge brush and an O-ring safe degreaser for your chain.
For your brakes, you'll want a disc cleaner. Inspect everything while cleaning so that you don't discover any surprises during the spring.
Lastly, wax and treat your paint and treat any chrome as well. This will add an extra layer of protection for your bike while it's in storage.
Store in a well-ventilated area
The best place to store your bike is somewhere well-ventilated indoors.
This way, air will circulate, and moisture won't collect under your cover.
Just make sure there's no fertilizer or chemicals around your bike since they can end up corroding your motorcycle.
Store on Center stand or Stands
If your bike has a center stand, use it during storage. If you can get both wheels off the ground with motorcycle stands, this would provide the most optimal situation for storage.
These techniques keep the tires off the ground, preventing the need to rotate to reduce flat spots though still inflate to the proper pressure to retain shape.
It also keeps the suspension unloaded, which helps suspension longevity.
Use a correct cover
You obliviously want proper protection for your bike. A cover that is poorly made may trap water, slip off, or chafe against the paint.
The result is that your bike will come out looking worse than when it went in. While often used, a plastic cover is not the best choice for a motorcycle cover.
It will trap moisture, cause corrosion, and mold. You can get an affordable, breathable cover instead.
Also Read:
Bad driving habits that will damage your car
Hair Myths you Should Stop Believing Now
Changan Hunter is all set to launch in the Nepalese market in January 2022
Proper footwear while driving a car for safety
Effective Home Remedies for Itching During Pregnancy
Tips when buying a portable charger for your phone
Announcement of two lucky winners touring Spain under Dishhome's "Happy Parvako to Happy Connection"
The first 50MP smartphone in the C series, realme C25Y launches with Unisoc T610 Processor and 5000mAh battery in Nepal
Compiled by :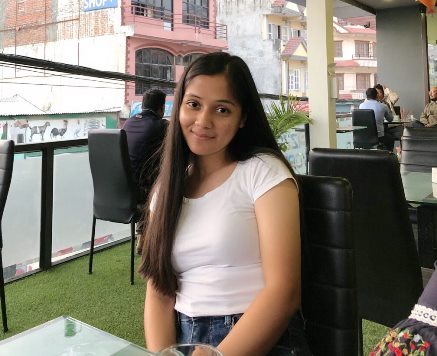 Delika Dangal