Different Flying Cars: From Roof To Roof To A Quadcopter
26th January 2021
"General Motors unveiled a driverless flying car at the Consumer Electronics Show (CES) 2021."
Building a flying car was a dream for auto makers. However, many companies are working for flying cars. Companies such as General Motors, Uber, Toyota and Hyundai have been active in building fast cars.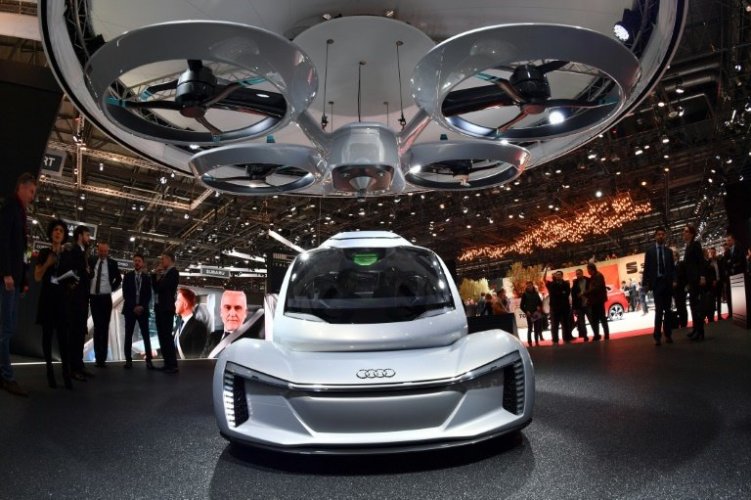 General Motors unveiled a driverless flying car at the Consumer Electronics Show (CES) 2021. The company had come up with such a concept in view of future needs. The name of the concept car is Cadillac. The car has the ability to take passengers from one place to another without a driver. Due to the Corona epidemic, the CES project was held virtually this year.
According to General Motors, the car can carry one passenger. For this, it is possible to fly directly from the ground and land from one roof to another. The speed of the car is 88.5 kilometers per hour. The Cadillac is an electric car with a 90 kW motor.
The body of the flying car Cadillac is very light. It includes a GM Ultium battery pack and four rotors. The front and rear sliding doors of the car are connected. The car features biometric sensors, voice control and hand gestures. When the video of the car was made public, it was announced that the car would be launched soon.
Engineers at the Massachusetts Institute of Technology say, there will be driving drones in every home in the future. A team from the university's Computer Science and Artificial Intelligence Lab is testing driving and flight by connecting tires to eight mini quadcopters. The little drone, made of cardboard and fabric, flew around the city.
According to the institute, a drone without a wheel can cover 14 percent more distance than a flying car. Scientists have also acknowledged that drones are a better option than flying cars.
The Hag 184 autonomous aerial vehicle developed in China is a quadcopter-like all-electric aircraft. It has only one seat. Especially battery-powered drones are compact and environmentally friendly, as well as suitable for urban environments.

Also Read:
SUPER SOCO STARTS SELLING THREE NEW ELECTRIC BIKES AND SCOOTER WITH ZERO DOWNPAYMENT - REVIEWS
Compiled by :

Rahul Shrestha