Essential tips before selling your car
25th January 2022
"It is never easy to sell your vehicle. After all, it is an asset that has provided you with many happy memories."
It is never easy to sell your vehicle. After all, it is an asset that has provided you with many happy memories. Aside from the emotional attachment, you have with your car, the actual process of selling it can be quite challenging.
Use this step-by-step guide to assist you with the process of selling your car:
Study the Market Conditions
First and foremost, you must determine the true market value of your vehicle.
You can compare the prices of similar vehicles on commercial sites. Your car's market value is also an important factor in your car insurance policy.
Keep in mind that just because you see a listing doesn't mean the car will sell for that price.
The final price is determined by key factors such as the vehicle's condition and mileage, as well as elements such as the season and region.
Inspect It
Potential buyers may wish to test drive a vehicle to ensure it is working properly.
Similarly, before you list your current vehicle for sale, you should take it to a dealership or independent mechanic for a professional inspection.
That way, you can fix issues like body damage, broken headlights or taillights, and chipped windows that would otherwise force you to sell for less money.
The inspection will help you command a higher price for the vehicle because prospective buyers will know it has a clean health record.
Get all the paperwork together
When it comes to selling used cars, potential buyers will pay close attention to the service history.
If your vehicle has been well maintained, that is a major selling point, so gather all of your service records and include the phrase 'full-service history' in your advertisement to help boost its value.
Everything from oil changes to major repairs and routine maintenance should be kept in chronological order. Nothing beats a neatly organized stack of service receipts.
Never accept cheques, banker's drafts, or IOUs
Don't hand over your keys until you've received payment for your vehicle.
This applies to both private buyers (who may attempt to pay by cheques or promise to transfer funds later) and car dealers or buyers.
Any reputable buyer will understand that you must be paid in full before they can take possession of the vehicle – either by bank transfer or cash on collection if selling privately.
And if they can't digitally confirm that funds have been transferred, they should always be able to provide you with proof of completion, such as a receipt or a digital transaction statement.
Also Read:
Take Care of Your Wet Hair | Tips |
Omicron Symptoms | Do not Ignore |
NADA's Response to the Government's proposal to Implement Euro 6
Household Products to Make Your Gardening Easier
Kia Launches its First Hybrid in Nepal
Mistakes to Avoid While Applying Hair Conditioner
Compiled by :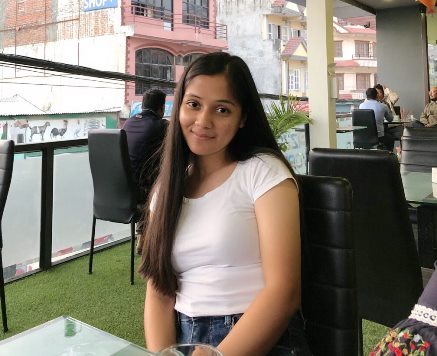 Delika Dangal