Top 5 eyeshadows brand in Nepal | Reviews Nepal
21st January 2021
"Make your eyes and your makeup bag shine!"
A decent eyeshadow palette is an indispensable addition to every makeup bag, no matter whether the style is basic and tidy or bold and dramatic. Housing several colors, and sometimes even textures, a palette provides full flexibility and the ability to create countless beauty looks in one stylish compact. It takes so much less room than possessing countless single shadows.
We have compiled a list of 5 eyeshadow palettes to make your eye and your make-up bag shine.
L.A. Girl Pro Eyeshadow Palette
It is highly pigmented and blendable shades. From vibrant shimmers to bold matter. It includes nude and vibrant shades. It Creates endless and versatile artistry and everyday looks. This palette just changes the game by toning complimenting your brown skin tone perfectly. All of the Pro Eyeshadow 16 color palette shades are highly pigmented and blendable. This is the perfect palette to take on vacation because it is compact and offers such versatility.
Price: Rs. 2200(Click here to shop now)
ESSENCE Sawasdee Bangkok Eyeshadow Palette
The gorgeous colors of this eyeshadow palette are inspired by the pulsating metropolis and the heart of the Land of Smiles. The nine eyeshadow shades in exciting reddish and soft brown colors offer velvety matt, softly shimmering, and metallic finishes. Unique eye make-up looks can be created thanks to the high-pigmentation. The high-quality paper packaging with a mirror also makes this palette perfect for on the go.
Price: Rs.1250(Click here to shop now)
Wet n Wild Color Icon Eyeshadow 10 Pan Palette (Comfort Zone)
This eyeshadow palette is good for makeup. This palette is made of only the highest quality ingredients to provide you a fresh and long-lasting makeup all day long. It contains both matte and shimmer shades. It is highly pigmented and easy to blend.
Price: Rs.1200(Click here to shop now)
L.A. Colors Party Eyeshadow Palette
It has highly pigmented shades. From vibrant shimmers to bold mattes. It includes both warm and cool tones, endless exploration awaits. The mirror is included in this palette.
Price: Rs.1000(Click here to shop now)
Farmasi Eyeshadow Palette Vice Brown
Though there are only three colors in this palette we can all agree that this is the most used color from our eye shadow collection. The high concentration of pigments in the composition provides saturated color shades from the first layer, and no special components allow shades to stray into lumps and promote their stability. Thanks to the soft velvet texture, shadows fall on the ideal surface of the eyelids and easily shaded. The palette is placed in a convenient carrying case with a mirror and a special applicator for applying a cosmetic product.
Price: Rs.625(Click here to shop now)
Also Read:
POPULAR COSMETICS BRANDS IN NEPAL
THINGS TO CONSIDER WHILE BUYING A REFRIGERATOR
TOP 5 FACE CLEANSERS AVAILABLE IN NEPAL | REVIEWS NEPAL
BEST ONLINE SITES FOR ELECTRONIC GADGET PURCHASE IN NEPAL
BEST FACIAL KITS IN NEPAL | 2020
MAKEUP ORGANIZERS STORAGE AND ORGANIZATION IDEAS | REVIEWS NEPAL
TOP 5 FACE SERUMS THAT ARE AVAILABLE IN NEPAL
Compiled by :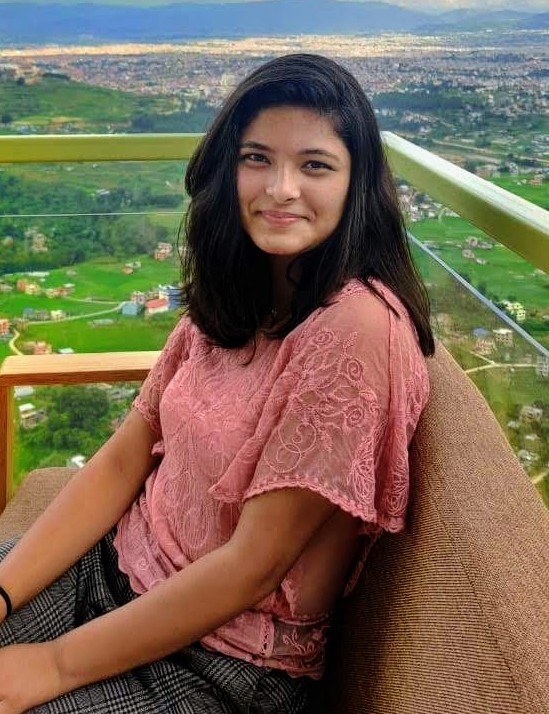 Upasana Poudel