Different Types of Vacuum Cleaners and their Functions
24th April 2022
"Choose the vacuum cleaner that suits your need."
Who said cleaning can be a hassle and stressful? Well, many claims about difficulties they face with brooms and all; but, with Vacuum Cleaners, one can easily clean their home without any hassle. But, shopping for Vacuum Cleaners can never be easy, as we have to ensure the vacuum we purchase fits its purpose. Here we are to assist you to understand what kind of vacuum cleaners are available in Nepal along with their functions.
Handheld Vacuum
Handheld vacuum, as its name suggests, is the smallest of all vacuums and can be held with just a hand. As they are cordless and portable, they can be easily carried around and are best for cleaning the small and tight areas that desperately need cleaning. They are small battery-powered vacuums that are not suitable for cleaning the floors, as it could take forever to clean the floor with handhelds.
Canister Vacuum
A canister vacuum is somewhat like a fusion of upright and stick vacuum. It is equipped with a suction hose and a retractable cord. The canister vacuum is slim yet powerful and works best on a small and hard surface. As it is thin, flexible, and versatile, it is best for furniture and multi-surface use even in the staircases.
Upright Vacuum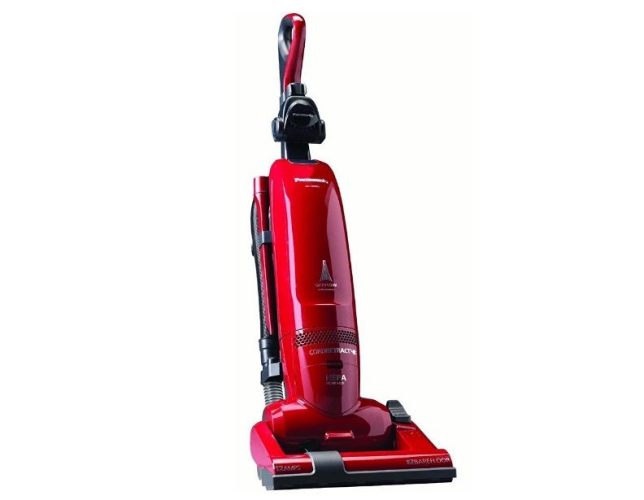 An upright vacuum is the most powerful and popular vacuum amongst all. You might have seen this kind of vacuums in movies and advertisements quite often. It has come in various models; some are bagless whereas some have bags to capture the dirt and debris. It is best suitable to use on large carpeted or hard wooded areas but some upright vacuums can also do a fine job on bare floors. With few instructions, one can easily operate the upright vacuum.
Stick Vacuum
Stick vacuum, also known as a sweeper, is also light-weighted and battery-powered vacuum alike handheld; however, it is the least powerful vacuum amongst all. It is best suitable for cleaning the bathrooms and kitchen. Stick vacuum can easily get into the narrow spaces and can clean thoroughly. It has a stick-like handle and slender construction. One can easily tuck it into the closet, as it is quite slim.
Robotic Vacuum
Robotic Vacuum is the most advanced vacuum amongst all. They are gaining popularity minimum effort on your end is required. You just have to set the sensor boundaries and adjust the settings, and the little cordless vacuum roams around sucking all the dirt and debris on its way. It can clean the places where big vacuums cannot, like under the couch. However, it is quite pricy and not everyone can afford it.
Also Read:
BEST SMART WATCH AVAILABLE IN NEPAL
WHY DOES ONE NEED LIFE INSURANCE?
WHAT MEDICAL DEVICES SHOULD I HAVE AT HOME
TOP 5 REFRIGERATORS UNDER 50000 IN NEPAL
MICROWAVE OVENS PRICE IN NEPAL | 2020
TOP 5 HAIR STRAIGHTENER IN NEPAL | 2020
Compiled by :

Prativa Parajuli