Galaxy A71, Galaxy A51 introducing AltZLife private mode
12th August 2020
"AltZLife comes with two features—Quick Switch and Content Suggestions—which help provide a private and secured experience to consumers."
Samsung, India's most trusted and desired smartphone brand, has launched a new 'Make for India' innovation called AltZLife that will further enhance your smartphone privacy level.
The feature has been developed following deep consumer insights that smartphone users are seeking greater privacy, as they transition into an enhanced digital life using their mobile devices.
Samsung smartphone users can quickly and easily switch between normal mode and private mode (Secure Folder) by simply double clicking on the power key. The on-device AI function also intelligently suggests moving private content to the Secure Folder.
The AltZLife feature will be available to existing as well as new users of Galaxy A71 and Galaxy A51 through a software update on August 10, 2020.
"An industry first innovation, this intelligent feature has been designed keeping in mind the inherent need of consumers, especially Gen Z, for enhanced privacy when it comes to storage and access of content on their smartphones. This helps eliminate the anxiety that consumers usually face while also sharing their smartphones with someone," Manu Sharma, Senior Director, Mobile Business, Samsung India, said.
The two 'Make for India' solutions that are part of AltZLife – Quick Switch and Content Suggestions – have been developed by a team of young engineers at Samsung R&D Institutes in Bangalore and Noida using insights from consumer research.
As part of Samsung's 'Make for India' initiative, Samsung R&D centres in the country work on India-centric innovations based on deep consumer insights.
Samsung had launched other AI-based 'Make for India' features on Galaxy A series devices earlier this year. This includes Alive Intelligence, which offers Multilingual Keyboard, Smart Crop, Useful Cards and Finder. AltZLife takes the endeavor forward to make the consumer's interaction with their Galaxy A series more intelligent, intuitive and secure.

Source: news.samsung
Also Read:
CHINESE NREAL AR GLASSES TO BE BUNDLED WITH SAMSUNG GALAXY NOTE20 AND LG VELVET IN SOUTH KOREA
SAMSUNG LAUNCHES GALAXY S20 ANDROID 11-BASED ONE UI 3.0 BETA
APPLE, SAMSUNG TO BOOST CELLPHONE MANUFACTURING IN INDIA
SAMSUNG ELECTRONICS DEFIES PANDEMIC WITH PROFIT RISE
CANALYS: HUAWEI THE BEST-SELLING SMARTPHONE COMPANY IN Q2 2020
SAMSUNG PLANS TO LAUNCH 6G BY 2028
Compiled by :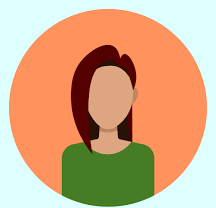 Kiran Shah