How to Pick the Perfect Dirt Bike?
5th January 2021
"The only dirt you should like is a dirt bike!"
Because of their trendy appearance, large grasped tires, ground clearance, high seat height, and strong performance, dirt bikes have always been a piece of attraction. You want to make sure it's as cool as it sounds when you find a dirt bike for sale that does seem like a great fit. Boost your odds of becoming a happy client when you buy a dirt bike with these five things to keep in mind.
Budget
Though dirt bikes are often much less costly than vehicles, you do need to create a solid budget, it can cost lakhs even used or pre-owned dirt bikes. Look back to look at your revenue and the financial commitments you actually have. In addition to the bike itself, keep in mind there may be additional charges. For example, some small maintenance may be needed for the bike you prefer, such as a new air filter or a fluid change, or you may also have to do a few adjustments, such as repairing leaky fork seals or changing the valves. Taking into account the cost of parts and whether or not you can do the task yourself or whether you would have to hire others to do it for you.
Research Research Research
You want to study the make and model you're thinking about having, no matter whether you're purchasing your first dirt bike or your 10th. In specific, search to make sure that the bike for sale is one that fits your riding style and skills. First, do some research into the bike ratings, mentioning what owners most enjoy and what they least like. Was the bike recalled? Are there any general problems you need to be mindful of with maintenance?
Study how much the bike is sold for when you're at it and equate it to the price of the one you're contemplating.
Inspect the bike thoroughly
Make sure you know what the history looks like if you're buying a secondhand bike. This is one of the things to look out for when buying a used di Never agree to purchase something like a dirt bike sight unseen or without first taking the chance to examine the bike carefully. Begin by inspecting every part of the bike, but don't stop there. A very detailed inspection implies speaking up and even answering a lot of questions.
How extensively is the bike used, and how long has it been for the individual? Is it ever been in any incidents or had any questions you need to know upfront about? Over the years, was the bike adequately maintained, and what was the servicing schedule like?
Don't Rush
Even if you have fallen absolutely in love with the bike you are considering and there must be a hundred other prospective buyers looking at it as well, it is crucial to take all the time you need to make a final decision. Be sure that this is certainly the bike you like and that it really is the best possible match for your needs. Know, for the years to come, you and this bike will be sharing a great deal of time together.
Size
We're not concerned about the size of the engine here, but the real size of the vehicle. "As the phrase of riding goes: "You really shouldn't be riding it if you can't flatfoot it.
Yeah, there is far more land clearance for dirt bikes than for other street bikes. It's too wide for you, though, if your feet can't hit the ground while you're straddling a saddle.
At least, if you need to "tip-toe" the bike into a muddy pit or take a rest break after going up a large slope, you want to be able to bring the heels of your feet down. Even, if you need to brake unexpectedly to escape anything dangerous and you can't hit the pavement, say hello to getting your leg pinned under your bike!
Skill Level & Experience
In comparison with street bikes, dirt bikes are distinct beasts. If you can ride a cruiser down the streets of the city, fine, but you'll be shocked by how unique a dirt bike looks and moves.
You are in for quite a shock if you look at a 250cc single engine on a dirt bike and laugh at it because the Kawasaki Z400 has about twice the displacement. Dirt motorcycles are light. Like a 650cc on a street bike, a 250cc single on a dirt bike. Treat it terribly, and let's just presume you better make sure you're up to date on your health care.
That's why we suggest that you remain in the 125cc to 200cc range for the first bike, and you're under 80kgs.
Happy Riding!
Also Read:
WHY ISN'T YOUR MOTORBIKE STARTING?
RENAULT'S ELECTRIC CARS SHOWCASE IN GENEVA MOTOR SHOW 2020
TOP 125CC BIKES SPECIFICATIONS WITH PRICE IN NEPAL
MAHINDRA XUV 300 PRICE IN NEPAL | FULL SPECIFICATION
BEST AUTOMATIC CARS AVAILABLE IN NEPAL WITH PRICES
Compiled by :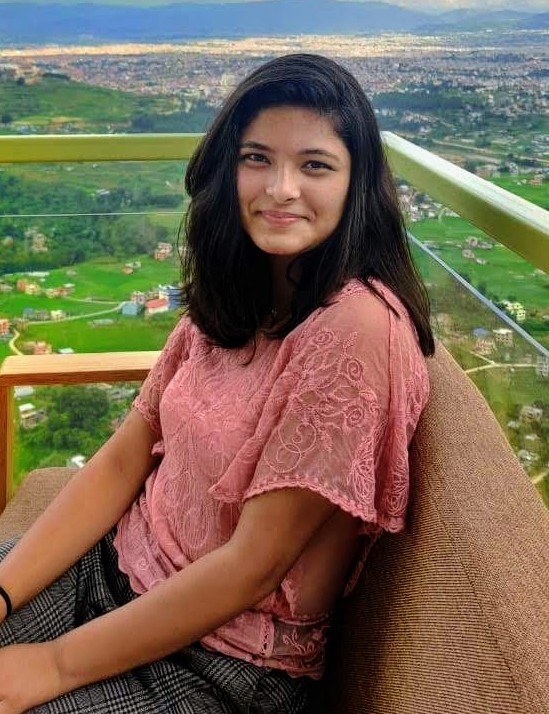 Upasana Poudel