Things to check if your motorbike is not starting
27th December 2021
"There is nothing more frustrating than your motorbike refusing to start just when you have to rush for work or some emergencies."
There is nothing more frustrating than your motorbike refusing to start just when you have to rush for work or some emergencies. But instead of calling up a mechanic at the first sign of a problem, there are steps for what to do when your motorcycle won't start.
Here are some simple solutions you can use to check out on your bike:
No fuel
When your fuel level goes down, it is very difficult to judge its availability using the gauge and that could also be a reason why your bike isn't starting.
One of the easiest ways is to shake your bike gently when on the main stand and wait to hear that typical slosh of remaining fuel, if any, from the tank.
Alternatively, you could also check it using the flashlight of your mobile phone.
Loose spark plug wire
Loose spark plug wire is not a new thing for motorcycle riders; it can occur due to the jerks or could be a prank. You don't need any mechanic to fix this problem.
Just unplug and re-plug the connectors and try to start the motorcycle again.
Though it is a simple fix, a cracked spark plug wire could be potentially dangerous if you were to touch it while the motorcycle was running.
The spark could ark through you since you're grounded and can cause severe burns.
Dead battery
This is the easiest problem to diagnose and is probably the most common reason why a motorcycle doesn't start.
Depending on how low your battery is, if there is some voltage left you may be able to turn the key as well as turn on your blinker, but turning it over is slow and sluggish.
If your battery is completely dead, your motorcycle will not make any noise at all when you try to start it.
Some signs of a dead or a weak battery are when you push the horn button or switch on the headlights, none work well, or report total failure.
Dirty Carburetor
There are ways to tell if a dirty or malfunctioning carburetor is your problem.
If you have an electric starter, take your air intake off, push the starter, and squirt starter fluid straight into your carburetor.
If it starts and revs up for a few seconds then that means you have a dirty carburetor. you'll need to thoroughly clean your carbs.
To do this, you'll have to take off the air intake then detach the carburetor from your motorcycle engine.
Engine cut off switch
Not every rider uses their kill switch with regularity, but if you have used it recently, the engine cutoff switch may be still activated.
Most of the time we use the ignition key to turn off the motorcycle instead of the engine kill or cut-off switch.
So when we use it, we forget to turn off the switch sometimes and keep trying to crank the engine.
Also Read:
Laptops Signs/Problems you Shouldn't Ignore
Updated price of Skoda Cars in Nepal
Best way to protect your hair from wearing a helmet |Women|
Updated Price of Toyota Cars in Nepal
Camera maintenance and care tips
Yamaha Exchange and Upgrade Camp | New Year 2022 |
Vianet launches yet another high speed, cost-effective internet plan
Skoda Slavia sedan set to launch in March 2022
How to decorate your home with Artificial Plants
How to self-care during your period
Compiled by :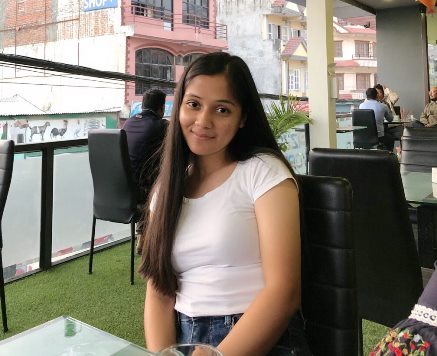 Delika Dangal