Things you should never do while riding a motorbike
23rd December 2021
"Riding a bike can be fun and thrill but you should have the presence of mind and control to ride it well too"
There are many things you should and shouldn't do while riding a motorbike. Riding a bike can be fun and thrill but you should have the presence of mind and control to ride it well too.
So here are some common mistakes that you shouldn't avoid while riding two-wheelers:
Riding without Safety gears
Having safety gear while riding a motorbike is very important. The safety gear protects riders from any harm in case of an accident or collision with other vehicles on the road.
Without the right riding safety gear, it is not only making your life challenging, but it also creates other lives in danger.
Always wear a good quality motorcycle helmet with other riding safety gear like gloves, boots, and riding jackets.
Earplugs on playing music
You should never wear headphones or regular earbuds while riding. It may be modern but very dangerous at the same time.
Taking calls and listening to music all tend to distract you from driving, leading to significant accidents.
Often riders misuse the facility to listen to music while riding the bike.
Listening to music while driving may distract you to listen to the ambient noises around you of vehicles approaching from your behind.
Drink and ride
Drinking While Driving Increases Your Risk of Being in an Accident.
When you aren't able to pay attention to the vehicle around you, you're more likely to get into an accident.
It is legally wrong as you're breaking the rules drinking and driving on the road. Making safe decisions is likely for you to drive safely.
Choose a comfortable bike
Are you riding a bike under the influence of showing your bike to your peers?
Well, if so, then you better choose the one you are comfortable with.
For the daily commuters, mileage bikes are a great choice.
If you are using a bike once in a while, choose the bike that you have a good grip on and explore the fun with it.
Ride without a license or insurance
Many consequences come along with not having motorcycle insurance if you own and ride a motorcycle.
The purpose of insurance is to help you out in case you're in some sort of accident.
There are millions of scenarios and types of accidents that could happen while on a motorcycle, so having that insurance will save you a lot of frustration and financial.
Also Read:
Toyota Nepal to Organize Festive Upgrade Camp
2021 Christmas Outfit Ideas | Women |
Home Maintenance Tips For Winter
Simple Home maintenance Checklists
Remove Scratches From the Motorcycle | Tips |
Easy Ways to Solve Hanging Problem in your Smartphone
Remove Scratches From the Motorcycle | Tips |
Compiled by :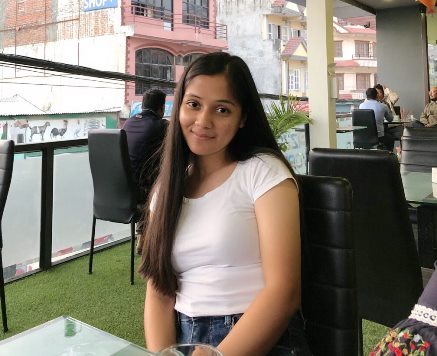 Delika Dangal