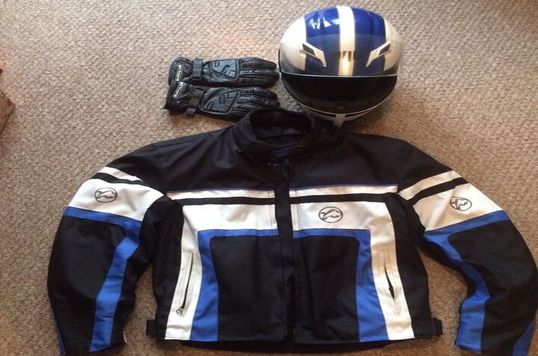 5 Motorbike Accessories that every biker must-have
13th September 2020
"Safety always comes first."
Riding a motorcycle is easy, affordable and it brings you this incredible sense of freedom. "Safety always comes first," is one motto that you should always follow while riding a motorcycle. Safety is indeed the topmost priority for motorcycling. Luckily enough, you have plenty of protective equipment accessible.
We have compiled a list of 5 accessories for bikers that will help you put your safety and feel all the thrill you need.
MOTORCYCLE HELMET
Without even a doubt a helmet is by far the most crucial piece of accessory a rider can have.
Motorcyclists are often more likely to discover themselves in an accident than cars. To save yourself a chance of living after being in a crash, wear your helmet! Helmets are very crucial equipment for a rider.
Bike helmets can be pricey but just don't try to buy the cheapest one in the market just for the traffic police, because you can't put a value on your head. When shopping for a motorcycle helmet, you need to make sure it is of top quality, supportive, and has the correct credential.
MOTORCYCLE JACKETS
Motorcycle jackets are mostly made of leather which is a strong fabric that gives you additional security while riding.
Motorcyclists wear leather mainly for safety. Leather has proved to offer additional security when riding a motorbike than standard clothing. In the case of an accident or collision, leather belts, vests, and chaps help them to shield their body's vital parts. Wearing leather can make you look cool during a motorcycle ride and certainly keep you safe. Over time, motorcyclists have introduced several elements to leather riding so there are other features that wearing leather can also provide apart from protection and looking cool.
MOTORCYCLE GLOVES
You have more than enough choices to choose from when it falls to hand defense. When buying motorcycle gloves there seems to be a range of requirements to look for. You want to buy convenient, warm, water-resistant gloves that offer you additional safety and a complete range of motion. Seek for gloves that aren't quite as heavy, and that give knuckle security and prolonged wrist protection.
MOTORCYCLE EARPLUGS
Have you got this buzzing sensation in your ears after a trip? A typical cause of hearing loss is this ringing, also identified as tinnitus. The right way of stopping it? When you're on your bike wear earplugs! Engines can make a lot of noise, but it is mainly the breeze inside the helmet that really can harm your ears. If you are a keen rider who likes to go for speed then this is really necessary for you. Just one motor ride will suffice for permanent hearing impairment. Earplugs are the only way to avoid this, and more importantly, they can make riding the motorcycle better. That's because you feel sleepy when you're exposed to excessive noise. As a result, your attention sinks and you are less in a position to rely on traffic. That can be pretty dangerous.
CRASH PROTECTION ACCESSORIES
Will not say anything, it is important to invest in motorcycle protection parts and components. Luckily, many bike safety options are installed today, such as crash bobbins, frame sliders, hand guards, crash bars, or skid-plates. Wearables for crash safety are designed to add protection for the body and parts of the bike in case of a fall, slip, or accident.
They not only preserve your bike but can help you save a lot of money in future maintenance over the foreseeable future. And we all know adjustments will end up being very pricey, so wards off your bike!
Also Read:
5 BIKE CARE AND MAINTENANCE TIPS TO KEEP YOUR BIKE FOREVER NEW
CROSSFIRE GR7: SPECIFICATION AND PRICE IN NEPAL | 2019
TIPS TO SAVE PETROL IN BIKE | MINIMIZE FUEL CONSUMPTION
ENGINE BRAKING BETTER THAN YOUR FRICTION BRAKES? PROS AND CONS
HOW TO TAKE CARE OF YOUR CAR DURING LOCKDOWN ?
ELECTRIC VEHICLES | CARS | BIKES: ADVANTAGES AND DISADVANTAGES
NEW UPCOMING BIKES IN NEPAL 2020 | SPECS, PRICE EXPECTATION
Compiled by :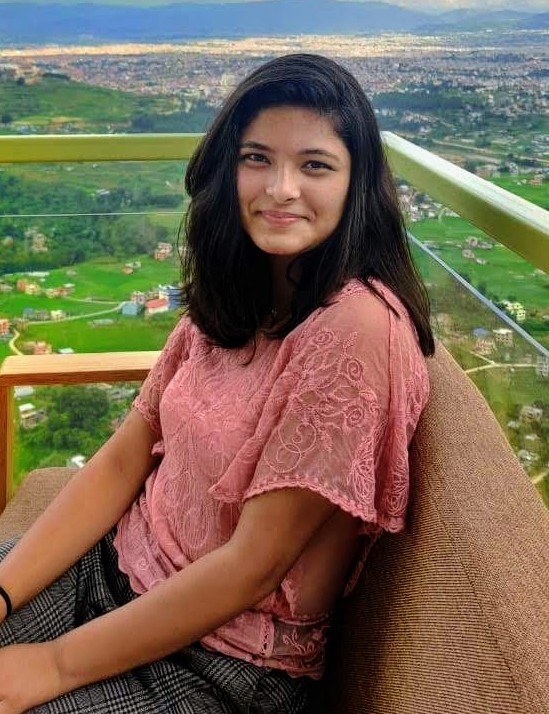 Upasana Poudel