Indoor Plants that require low maintenance
23rd November 2020
"Decorate your home with beautiful low maintenance plants."
Who doesn't want to have a clean and pleasant indoor environment in their home or office? Indoor plants are the best decor one can get to attain a pleasant indoor environment. There are numerous options for indoor plants. From plants entailed with constant care and attention to plants that require low maintenance, there are numerous options for indoor plants. However, not everyone is free to take care of the plants constantly. Here is the list of indoor plants that require low maintenance.
Aloe vera
Let the soil dry in between the waterings. Aloe can be watered once in 2 to 3 weeks, depending upon the humidity of your room.
Chinese money plant
The plant grows to a maximum height of 8-12 inches and requires a minimum amount of water. You can place the plant with its beautiful round leaves in a corner watering it once to twice a month, and yet it will thrive.
Cactus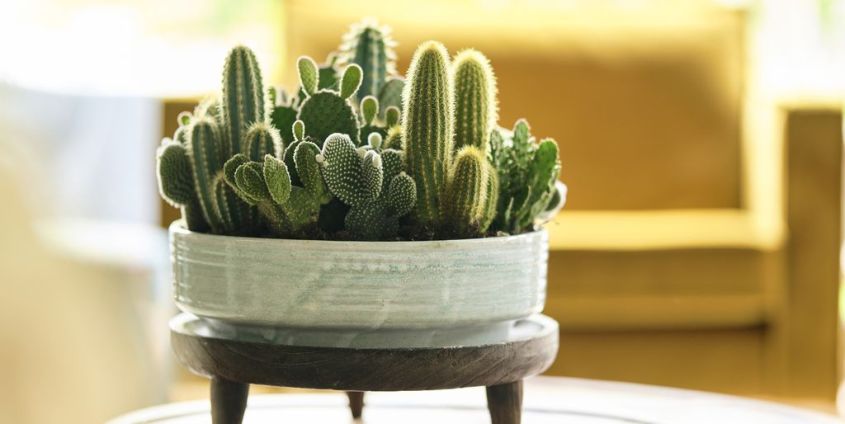 Cacti is a great low-maintenance houseplant. You need to water it often in the summer so that the soil won't be bone dry. But, during the winter, you can water it twice or thrice a season.
Snake plant
Snake plant loves being ignored and is best suitable for two-week vacationers i.e. you can water it once in 2 weeks.
Jade
Jade cannot survive too much dryness and too much wetness. So, check the soil, and if it's dry then pour some water.
Pothos
Pothos are really easy to maintain. They can thrive in dry soil and even in water. Surprisingly, they can thrive even in poorly nutritious soil.
Philodendron
Philodendron must be kept in bright but indirect light. Also, it must be watered when the soil at the top feels dry, but do not let the plant sit on the water.
ZZ Plant
You can leave the plant for about a year without water, and yet it will survive and shine perfectly. However, it takes a long time to grow.
---
Reviews are conducting a weekly contest. Answer a simple question and get a chance to win exciting gift hampers from Aiken Care Package. Go to our Facebook page for more details or also can check the details on our Instagram page.
---
Also Read:
THINGS TO CONSIDER WHILE BUYING A HAND BLENDER
SAFETY MEASURES TO CONSIDER WHILE USING A ROOM HEATER
TIPS FOR TAKING CARE OF YOUR MICROWAVE OVEN
5 MUST HAVE EARRINGS FOR WOMEN
INGREDIENTS TO AVOID WHILE BUYING A HAIR COLORANT/DYE
MUST HAVE KITCHEN APPLIANCES FOR WORKING WOMEN
Compiled by :

Prativa Parajuli