Must Have Kitchen Appliances for working Women
21st November 2020
"Balancing House chores and work life is not a piece of cake."
If you're a working woman, you probably have a hectic life and face several difficulties balancing your work life and home. Especially if you are a working woman with children who depend upon you. From waking early till late at night, you may be engrossed with all the work throughout the day. If things become easier at home, you'll be at peace with your work-life as well as home life. So, it's better if you equip your kitchen with essential appliances that will help you lessen the burden. Few appliances that you must get your hands on if you are a working woman who wants to eliminate the uncalled stress are listed below.
Mixer, Blender, and Juicer
Woke up late and don't really have time to make a-1 breakfast? Put some fruits, milk, and honey in the mixer, and ta-da, there you have the healthy nutritious smoothie that you may have with some bread. Having a mixer blender can really ease you with prepping dishes. You won't have to grind your masalas in mortar and pestle. You can simply make the smoothie, or batter of your desire without much manual work. Also, they are easy to use and convenient to clean.
A Fast-Coffeemaker
Imagine yourself waking up late and having to wait for 10 to 15 minutes to have that perfect early morning coffee that wakes your soul up and gets you ready for the battle of life. Doesn't the waiting time make life feel more difficult? If you have a brewing machine that brews you a perfect cup of coffee early in the morning, then you will have the energy to do all the chores and get ready to enter your work life as well.
Rice cooker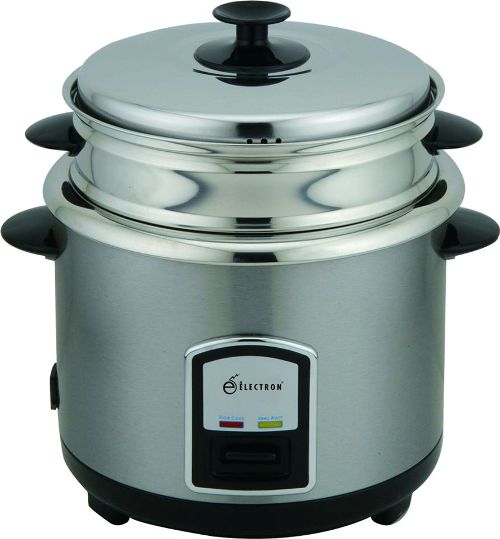 If you can never skip rice in your meals but have a busy life, then you must get yourself a rice cooker. You simply pour rice and water into the rice cooker and let it do its job while you do your chores around the house. If you try to cook rice in a saucepan, it may get all messy and troublesome to clean afterward. And, if you cook rice in a pressure cooker, then you'll have to sit guard counting all the sithis it blows to make sure the rice doesn't burn. Nowadays, there are rice cookers with advanced technologies that remind you to cook your rice and turn it off once the rice is fully cooked. So, get yourself a rice cooker and have a hassle-free proper meal atleast once a day
Induction/ Electric Cooktop
With an energy-efficient electric cooktop or an induction stove, you won't have to bother about any kind of fire accidents and can make your food easily in less time and effort. It is another must-have appliance if you are a busy person. You won't have to wait for the pans to get hot for pouring something in them as electric cooktop get hot easily and you can cook saving more time and effort. Bring home an induction cooker to give all your cooking problems a smart and energy-efficient solution.
Microwave Oven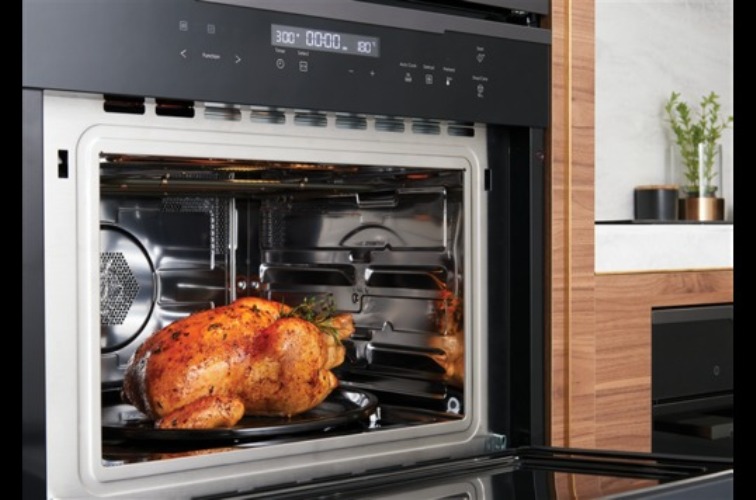 A microwave oven is the best go-to option if you have a hectic schedule and don't really have time for home-food. You can simply prepare some dish and throw it in the oven, and wait there for a few minutes. Then enjoy your food. If you do not have much time, you can simply make a smooth batter with flour, choco chips, sugar and let it microwave, then after few minutes, you can have delicious cake or muffins made all by yourself without much effort and time. Moreover, you can reheat pre-cooked food easily. With a microwave oven in the kitchen, you won't have to skip your meals.
Sandwich maker/ Toaster
If you are a bread-lover with a busy life, do not forget to treat yourself to a sandwich-maker or a toaster. You put bread in it, add some veggies, some mustard, place another bread piece at the top, and close press the lid of the sandwich maker- and within 5 minutes of work, you will have your delicious sandwich in your hand. You may enjoy that delicious home-special sandwich even on your way to work. And if you have kids, it may be the best option for their lunch as well.
---
Reviews is conducting a weekly contest. Answer a simple question and get a chance to win exciting gift hampers from Aiken Care Package. Go to our Facebook page for more details or also can check the details on our Instagram page.
---
Also Read:
HOW TO CHOOSE CURTAIN FOR YOUR ROOM?
SAFETY MEASURES WHILE USING A MICROWAVE OVEN
TIPS TO KEEP THE EXTERIOR OF YOUR CAR NEW AND SHINY.
WHY IS GAMING MOUSE BETTER THAN NORMAL MOUSE?
THINGS TO CONSIDER WHILE BUYING A GEYSER AND WATER HEATER
TOP ONLINE FURNITURE SHOWROOMS AND STORES IN NEPAL
Compiled by :

Prativa Parajuli