NTA (Nepal Telecommunications Authority) Confirmed MDMS Will Go Live Next Month Throughout Nepal
15th August 2022
"NTA and MPIA held the 'MDMS BYLAWS 2075 Workshop' at Hotel Soaltee Kathmandu on Shrawan 26, 2079."
NTA (Nepal Telecommunications Authority) and MPIA (Mobile phone Imports Association) held the 'MDMS BYLAWS 2075 Workshop' at Hotel Soaltee Kathmandu on Shrawan 26, 2079 with the presence of NTA, MPIA, NMDA, and other concerned authorities.
NTA and MPIA have made the joint decision that MDMS (Mobile Device Management System) will start from 30th Bhadra 2079 to control the unauthorized entry of Mobile phones in Nepal illegally.
MDMS (Mobile Device Management system) describes a higher-level system that can be used for the management and operation of mobile devices such as PCs, tablet PCs, cell phones, POS systems, and other devices.
It's a software application that helps device fleet operators to manage and enforce rules or policies on different types of devices.
With recent technological advancements, the mobile phone has been a subject of necessity rather than a luxury. President of (The mobile phone Imports Association) Mr. Deepak Kumar Malhotra and various delegates have criticized the Government for stopping importing cellular devices as they have become part of day-to-day life.
Malhotra clarified government decided to do so to increase revenue thus implementing MDMS will decrease the amount of black trafficking which has negative impacts on collecting revenues for the government. Nepal is losing billions of dollars due to the black trafficking market.
In the opening ceremony, Malhotra also clarified illegal trafficking of phones and re-furtive phones has adversely affected mobile business and caused employment problems. Thus, the meeting decided to implement MDMS.
Vice President of MPIA (Mobile Phone Imports Association) Sanjay Agrawal addressed that MDMS will officially start on Sep 15, 2022, and it will be fully implemented within two to three months.
The old handsets will get a two to three months period for registration. The handsets imported unofficially without paying the government tax thereafter will not be activated from September 15.
Nepal Telecommunication Authority has fully guaranteed the implementation therefore there is no room for doubt.
MDMS is not only limited to the Nepal Telecommunication Authority and all the mobile operators, but because it is also related to national security, we all have equal responsibility for making this successful.
Agrawal made it clear that this plan is a very comprehensive plan and it will greatly contribute to the revenue growth of the Ministry of Finance. He made it clear that we all should move forward together to make this plan work.
Director of NTA Surendra Lal Hada clarified the importance, features, and technical aspects of MDMS and gave important information about its practical implementation and another Director of NTA Revati Ram Panta analyzed the MDMS BY-LAWS 2075 and explained its importance and clarified its potential.
Thus, to stop the same case MDMS should be implemented. Various delegates from NTC, NCELL, Smart cell, MPIA, NMDA/ FNDBA expressed their opinions and the importance of implementing MDMS in Nepal.
Chief Guest Mr. Baikuntha Aryal said MDMS should be implemented while remaining within the boundary of the Nepali people and the Nepali constitution.
At the end of the program Chairperson of NTA (Nepal Telecommunication Authority), Mr. Purshotam Khanal expressed his gratitude to all the delegates and made a commitment that MDMS (Mobile Device Management system) should be enforced from 30th Bhadra 2079 (15th September 2022).
Also Read:
Honda CB300F Launched In India
Top 3 Premium Lifestyle Pickups In Nepal
Benelli Care Camp Has Been Announced In Nepal
Wolf Air Mask Air Steriliser Now Available in Nepal |Covid-19|
Compiled by :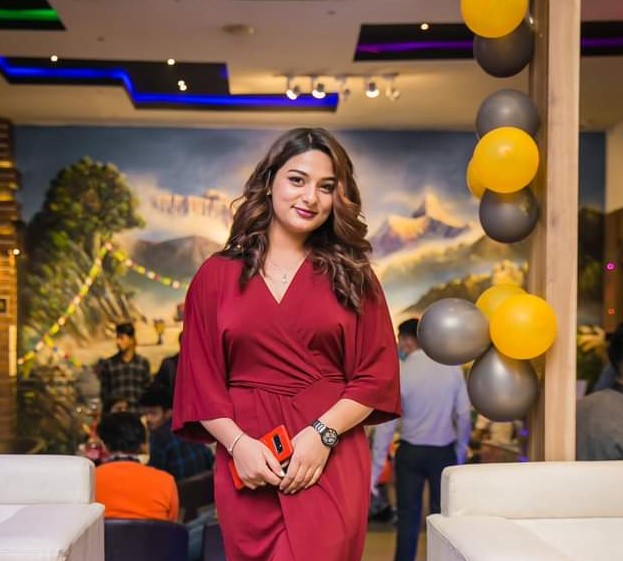 Ankita Acharya