Samsung Baker Series |Review|
23rd May 2022
"Samsung, the most trusted consumer electronics brand, revealed the addition of Baker Series microwaves to its line of kitchen appliances."
Samsung, the most trusted consumer electronics brand, revealed the addition of Baker Series microwaves to its line of kitchen appliances.
So, do you have a hunger for desserts and sweets? This Microwave Oven is perfect for baking and creating quick desserts especially designed for you.
Moreover, this all-new microwave series has industry-first capabilities including steaming, grilling, and frying. The Baker Series microwaves meet the needs of consumers, assisting them in discovering their inner chef!
Design:
These microwaves have been precisely developed to be aesthetically appealing, fitting nicely with the modern urban modular kitchen decor, with their elegant and sleek design, more intuitive controls, distinctive handles, and glass finish body.
This microwave oven undoubtedly complements both your personal preferences and the aesthetic of your kitchen.
The Glass Touch control panel features simply six basic buttons that can be accessed with a single touch of your finger.
Additionally, because it is entirely made of glass, it blends in with the front, reflecting the glass door to give a sophisticated matte texture.
Color:
You can select from a variety of colors, including Pure Black & Clear Pink, in addition to a stylish new countertop design.
Interior:
The innovative microwaves seem elegant and come with attachments such as a glass steam burner, round rack, and crusty plate.
The microwave's 99.9% anti-bacterial ceramic enamel interior makes it durable and easy to clean. This means you can cook more freely and save time as well.
Features:
1. ECO Mode
ECO Mode greatly minimizes energy consumption with the industry's lowest standby power. When you're not cooking, the power necessary to keep key processes running is kept to a bare minimum. As a result, you can save money while also helping to safeguard the environment.
2. Home dessert
This function is for those who want to enjoy their deserts but have no idea how to prepare them. Moreover, delicious items can be prepared without recipes or guesswork.
With the push of a button, you can make microwave sweets such as egg pudding, chocolate mud cake, banana bread, brownies, and much more. Quick, simple, and tasty!
Also For the most frequently cooked items, such as meat and pasta, Auto Cook includes a variety of choices. Each has been pre-programmed with the best mode, time, and temperature.
Simply enter the type and weight of your meal, and it will prepare it for you with perfection.
3. Triple Distribution System
We always make sure that everything we cook is precisely prepared and is yummy.
So there's no need to be concerned when cooking with Samsung's Baker Series because the unique Triple Distribution System distributes microwaves in three ways, allowing them to reach into every area and penetrate food in several directions.
It guarantees that everything is cooked fully and adequately.
4. CERAMIC INSIDE™
Are you fed up with scrubbing and cleaning your microwave after each use? If that's the case, it's time to bring home the Samsung Baker Series.
Why? Because the Ceramic Enamel of the Samsung Baker Series is smooth and durable, it is easy to clean and will not discolor with time.
It is resistant to rust and scratches, which means it will last longer.
5. Quick Defrost
Quick Defrost quickly melts frozen meals. It includes alternatives for five common foods: meat, poultry, fish, veggies, and bread.
Simply enter the type and weight of the food, and it will calculate the ideal defrosting time. As a result, preparing ingredients takes less time while maintaining nutrients.
Let us now take a brief look at the technical specifications.
Product Type

Solo

Capacity

23L (0.8 Cu.ft)

Power Consumption

1200 W

Power Source

230V / 50Hz

Output Power

800 W

Power Level

6

Dimension (WxHxD)

Outside:489 x 275 x 363 mm

Cavity: 330 x 211 x 324 mm

Shipping: 552 X 326 X 423 mm

Weight

Net:13.0 kg

Shipping:15.7 kg

Installation Type

Freestanding

Control Method

Touch

Door Type

Side Swing with Handle

Display Type

LED (White)

Turntable Size

288 mm

Manufacturer / Importer

Samsung Electronics Co.,Ltd.

Product Origin

Malaysia
Baker Series Price in Nepal:
MS23T5012UK/TL - 23L : MRP 25,999
FAQ:
1. What should I do if the microwave turntable does not function properly?
If this is your first time installing it, Take out all of the packing materials from the microwave oven. Install the turntable and roller ring.
Make sure the turntable rotates freely. Also, the microwave oven should not be used without the roller ring and turntable.
If the turntable is noisy and rattles while turning, clean and inspect the roller track, dry all the parts thoroughly and reassemble and verify that the center of the turntable has a coupler that connects to the motor.
If this is not positioned correctly, the turntable will not spin, and it will usually make a lot of noise.
Moreover, food particles or other objects on the microwave's rollers or bottom can also cause an uneven and noisy turntable.
2. How to clean Samsung Microwave Oven?
Clean the microwave on a regular basis to prevent contaminants from accumulating on or within the oven.
Clean the inside and outside of the oven with a soft cloth and soapy water. Rinse and dry thoroughly.
3.

What to do if there is an error code on the Microwave display?
Initially, press the STOP button. Then, after 3 seconds, disconnect and reattach the power cord.
Also Read:
Sensai's announce the first Lucky Draw winner in the scheme "नयाँ वर्ष, भाग्यको वर्षा"
Samsung Convertible 5 in 1 AC |REVIEW|
Super Soco E-Bikes in Nepal |Price and Specifications|
Lvneng E-Scooter in Nepal |Price and Specifications|
Nissan unveils all-new Sakura electric minivehicle
Compiled by :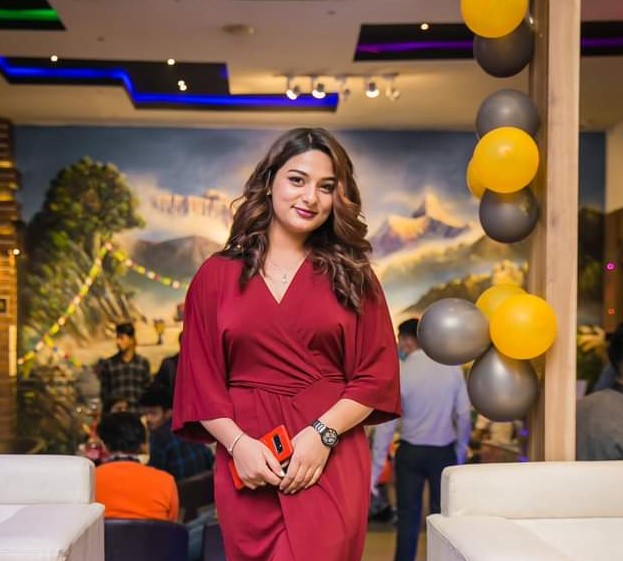 Ankita Acharya