Samsung Convertible 5 in 1 AC |REVIEW|
24th May 2022
"Samsung, Nepal's most trusted consumer electronics brand, produces air conditioners (ACs), smartphones, and other home appliances such as televisions, washing machines, refrigerators, microwave ovens, and much more."
Samsung, Nepal's most trusted consumer electronics company, produces smartphones, and other home appliances such as televisions, washing machines, refrigerators, microwave ovens, and produces air conditioners (AC).
Samsung introduces several electrical products in Nepal through its official distributor channels, but in this article, we'll focus on the Samsung Convertible 5 in 1 AC available in Nepal.
Currently, two models are now available in Nepal: AR12AXHZAWKNIM 1 Ton capacity and AR18AXHZAWKNIM 1.5 ton capacity,
With that said, let's take a quick look at the Samsung Convertible 5 in 1 AC with its key specifications:
Features:
Samsung Convertible 5 in 1 AC comes with a smart installation where its self-diagnosis features ensure your Samsung AC is perfectly fitted.
This AC has a triple protector plus (Compressor Protector, Controller Protector, and Fin and Chassis Protector).
It also comes with the Voltage Fluctuation Protector which keeps your AC performance stable and protects your AC against sudden voltage surges or drops Voltage range is 130-290V AC.
Cooling:
It comes with 2-way swing cooling options. The air flows left to right and up to down & the 2-way mode cools up and down.
As a result, you have the option to customize it to your needs.
Healthcare:
The Anti-dust and Bacteria Filter of the Samsung Convertible 5 in 1 AC removes harmful irritants from the air, improves cooling performance, and provides a healthy air environment.
Due to the enhanced density of the filter, it produces cleaner air with a remarkable dust collection of up to 60%.
Anti-dust and Bacteria Filter protects against harmful bacteria, viruses, and allergies in the air we breathe.
Energy Saving:
There's a mode for every mood. Whether you are hosting a big party at your place, working alone, or just chilling with your loved ones, the Samsung Convertible 5 in 1 AC lets you control power usage in real-time as per your cooling needs.
Both models have five different cooling modes: Party, Normal, Pleasant, Eco, and Home Alone. In Party mode, it uses up to (120%) of the power, Normal Mode (100%), Pleasant Mode (80%), Eco Mode (60%), while in Home mode, it uses only (40%).
It also features Digital Inverter Technology, which maintains the appropriate temperature without turning on and off frequently, resulting in reduced fluctuation. This will also assist you to save up to 41% of energy. This feature is available in Wind-free 3.0 and Convertible 5-in-1.
Convenience:
The Easy Filter+ makes it super convenient to keep your AC working efficiently. The filter is easy to remove and clean because it is located outside on the top.
At no additional cost, this easy self-maintenance keeps the heat exchanger clean and maximizes cooling efficiency.
It reduces 99 percent of harmful bacteria and keeps your air conditioner running smoothly with minimal effort. Its high dense filter captures big dust, animal hair, fiber, and household dust and keeps the heat exchanger clean.
It has a fast heating mode that distributes warm air swiftly to every area of the room and achieves the required temperature faster than the conventional models. The given fast mode does the job even faster when heating from 9°C to 20°C.
Design:
The all-new Convertible 5-in-1 air conditioners are tastefully designed, offering a clean and premium look to match customers' lifestyles.
This air conditioner has a premium matte finish. Its light display may be turned off using the remote controller, and the beep sound from the indoor unit can be muted.
The larger fan and wide blade provide faster, wider, and farther cooling, while the slim design and bigger display make the air conditioners perfectly fit the beautiful and modern homes.
Price:
| | | |
| --- | --- | --- |
| Capacity | Model Code | MRP |
| 1 TON | AR12AXHZAWKNIM | 89,990 |
| 1.5 TON | AR18AXHZAWKNIM | 114,990 |
Availability in Nepal
Samsung products in Nepal are available through authorized distributor dealer network stores of HIM Electronics all over Nepal.
Various affordable schemes like attractive EMI options and free installation services are also being offered by Samsung to ease the buying process where you can buy Samsung ACs at zero down payments from Samsung Smart Plazas all over Nepal.
Furthermore, here are some additional FAQs that may be helpful:
Where I have to call to know further details:
You can call for any Sales/Service related Queries at 9801572667 for Ncell or 16600172667 for NTC numbers.
Why do I need to clean/change my filter regularly?
Regularly cleaning or replacement of filters helps your AC operate at peak levels and improves the overall air quality in your home. Therefore, it is important to clean/change filters regularly to ensure proper airflow and to keep your home free from dust, allergens, and germs.
How often should I clean/replace my filters?
In general, it is recommended that you replace your disposable filters at least once a month. If you have washable filters, they should be cleaned once a month.
How often should I have maintenance done on my air conditioner?
You should get maintenance done on your AC system at least once a year – early summer being the best time. This not only ensures maximum efficiency but also enables us to foresee any possible problems that may occur shortly.
Also Read:
Roland-Garros and OPPO proudly announce extended premium partnership for 2022 and 2023 tournaments
Mahindra launches new Powerful & Fuel-efficient SP Plus tractor series
DRDO Finds Serious Battery Defects In EVs That Caught Fire
"Jun Beer Carnival" for children with Down Syndrome and Autism.
Samsung Convertible 5 in 1 AC |REVIEW|
Compiled by :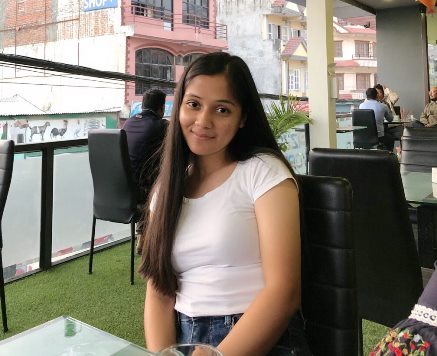 Delika Dangal