Different types of teddy jackets- REVIEWS
1st February 2021
"Bundle up with warm and stylish teddy jackets."
For the past few years, teddy jackets i.e. jackets with fleece and fur are quite grasping the attention of women. Not only it is warm to get through the icy cold winters but it also gives you a trendy and stylish look. With teddy jackets, you'll feel as if you are being hugged by a luxe teddy bear.
--GoogleAdsReviews—
Whether you want an oversized fit, shearling bomber, or teddy coat in a color that's not exactly subtle, you're guaranteed to find something worthy of swaddling yourself in.
We've collected some of the trending types of teddy coats that you may add to your wardrobe and keep rocking your look this fall and winter.
Crop teddy shearling jackets
With cropped teddy shearling jackets, you can style your stylish leggings and boot, win the crowd.
Teddy fleece overshirt
Well, if you want to add on a layer of style, trend, and warmth, go with a teddy fleece overshirt.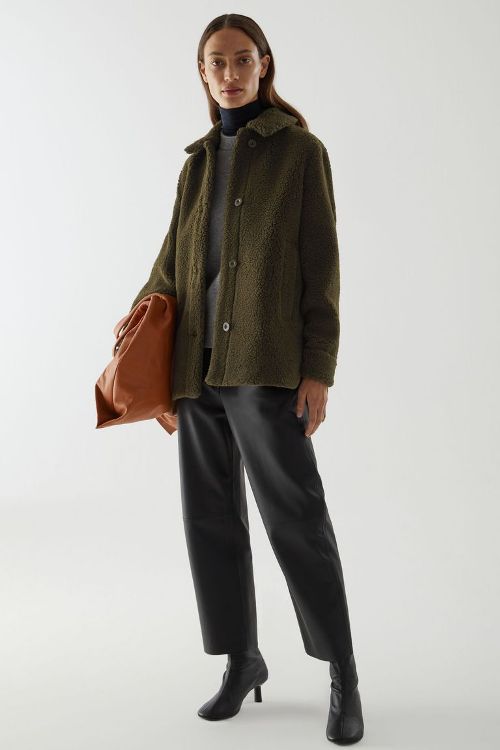 Fluffy full-zip jackets
If it's really cold and you wish to bundle yourself up with some warm fleece full-zip jackets, then it's the one for you.
Teddy plus-size coat
Plus-size or oversize can never go out of style.
Double-breast fur coat
Get yourself a double-breasted fur coat and flaunt that warm yet classy look.
Shearling Teddy fur coat
Well, who won't wish to have a fusion of teddy bear and coat, right?
Long coat
Also Read:
TIPS FOR CHOOSING FACE WASH FOR YOUR SKIN TYPE
WHAT HAPPENS WHEN YOU OVER-EXFOLIATE?
HOW TO APPLY A LIP SCRUB? IS IT BENEFICIAL?
TOP 5 HAIR STRAIGHTENER IN NEPAL | 2020
HOW TO TAKE CARE OF YOUR SKIN DURING WINTERS?
POPULAR COSMETICS BRANDS IN NEPAL
WHY SHOULD YOU GET A HUMIDIFIER THIS WINTER?
Compiled by :

Prativa Parajuli