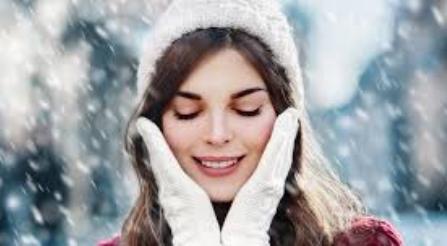 How to take care of your skin during winters?
26th November 2020
"Don't forget to hydrate and moisturize your skin often!"
Winters can be pretty hard for your skin. From roughness and patchiness to breakouts, you can face several problems. But, who'd like to be irritated with these winter skin problems, right? So, it is requisite to take proper care of your skin, or else you may suffer a big-time from inflammation like eczema. We've provided some tips on how to take care of yourself during winters.
Moisturize often
You may have found yourself the perfect moisturizer that fits you and your skin well for different seasons. Your skin is affected by the environment and requires a different form of care every season. So, you must seek out a moisturizer (best if oil-based) that suits your skin during the winter. As you face extra dryness and patchiness during winter, replace your regular moisturizer with a heavier one. Also, you need to check the type of oil in your moisturizer as not every oil is suitable for your skin. Inspect the oil present in your moisturizer and avoid any form of oil like shea or butter as they clog the pores. You must hydrate and let your skin breathe during the winter.
Stay hydrated
Stay hydrated, be it during summer, winter, spring, or autumn. You must stay hydrated to take care of your overall health.
Get yourself a humidifier
Your skin turns rough because of artificial heating as well. You must have noticed your skin gets tight when you sit in front of the heater. Thereupon, in order to keep your skin soft and humidified indoors, get yourself a humidifier.
Moisturize your feet
Your feet suffer a big-time during winter. So, try to grease up your feet with lotions that contain petroleum jelly or glycerine. Also, if you have dead skins in your feet, exfoliate to keep your feet healthy. Moreover, exfoliation helps your moisturizer to sink in better and faster.
Take care of your hands
Your hands have thinner skin than most of the other skin on your body. You may have noticed, during winters, the skin on your hands crack and dry out sooner than any other part except for the lips. The skin on your hand may also get irritated. So, you must take care of your hands slather on the moisturizing lotion often and wear gloves every time you step outside in the icy cold winter.
Exfoliate often
Dry skin will eventually dry out without a simple exfoliation. However, intense exfoliation and hand cleansers are also not good for your skin. Pick up a gentle scrub and give yourself a gentle exfoliation to remove those dead skin. After your skin is buffed, your serums and moisturizers can be soaked properly
Don't over-wash for face
This may sound off the chart, but washing your face more than twice a day can dehydrate your skin. So, don't wash your face very often with hard face wash.
Don't quit on sunscreen
There's a misconception among people that sunscreen is beneficial only during summertime. Well, not just from the sun, your sunscreen protects you from winter sun and snow glare which can be pretty damaging to your skin. Try applying a broad-spectrum sunscreen 30 minutes before heading outside.
---
Reviews are conducting a weekly contest. Answer a simple question and get a chance to win exciting gift hampers from Aiken Care Package. Go to our Facebook page for more details or also can check the details on our Instagram page.
---
Also Read:
INDOOR PLANTS THAT REQUIRE LOW MAINTENANCE
5 MUST HAVE EARRINGS FOR WOMEN
INGREDIENTS TO AVOID WHILE BUYING A HAIR COLORANT/DYE
HOW TO KEEP YOUR SOFA SET BRAND NEW?
BEST SMARTWATCH AVAILABLE IN NEPAL
WHY DOES ONE NEED LIFE INSURANCE?
Compiled by :

Prativa Parajuli