Do's and Don'ts in the kitchen
9th December 2021
"It is important to observe the basic rules of kitchen safety while paying attention to what you are doing."
Understanding hazards in the kitchen where you cook can help you and your family avoid cuts, burns, and food poisoning. It is important to observe the basic rules of kitchen safety while paying attention to what you are doing.
Here is kitchen do's and don'ts that you need to familiarize yourself with every time you are in the kitchen:
The Do's
Do remember to wash your hands
Most people forget to wash their hands before and after cooking. The bacteria and germs present can cause food poisoning.
Use soapy water to wash your hands and then dry them afterward using a paper towel.
Using a dishtowel to wipe your hands dry contaminates the surfaces where you keep food.
Do use expiration dates as guidelines
The expiration dates on milk and food packages are meant to remind you that your food might not be at its peak quality after a certain period.
However, consuming something immediately after the expiry date is a matter of quality rather than safety.
Do treat your knives with respect
Kitchen knives can be dangerous if not handled properly. They need to be cleaned and placed away from children after use.
It is also important to walk with your knife pointed down to minimize the risk when interacting with your fellow cooks.
The Don'ts
Don't use the same chopping board for vegetables, fruits, and raw meat
One of the areas where you should not take any shortcuts is your cutting board.
Since we do not want to wash extra dishes, it might seem an easy task using the same chopping board but it increases the risk of cross-contamination.
If it is a must that you should use the same cutting board, then you need to prepare vegetables and fruits first, wash them with hot water and soap before preparing raw meat.
Don't leave leftovers within reach of pets
Curious pets may want to sniff around or have some taste of your food if it is kept within accessible reach.
If you are still eating, ensure that the dishes are completely covered or stored after serving.
This prevents your food from being contaminated with bacteria and germs present in the unbidden bite from your pet.
Also Read:
Samsung Commences Winter Discount deals on washing machines
5 maintenance tips for Pick-up trucks
Motorcycle Overheating | Causes |
Simple beauty tips for teenage girls
Home remedies to Prevent Grey Hair
Nabil Bank launches Nabil DigiBank Portal
Vianet Launches 175 Mbps Internet with TV at only Rs. 1250/-
Vianet Partners with CCS for Network Expansion in Western Nepal
Ways to Remove Rust from your Car | No Chemicals |
Compiled by :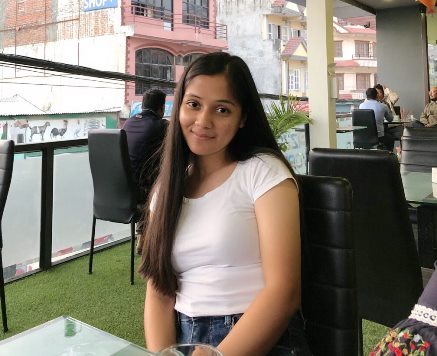 Delika Dangal