Safety tips for pick-up truck drivers
10th December 2021
"Pick-up trucks are powerful, heavy-duty vehicles that help us haul, tow, and get us where we need to be but some important safety tips also should be observed while driving it."
Pick-up trucks are versatile vehicles. They can easily be used for day-to-day errands and running around town, but they are also great for work because of the amount of equipment they can accommodate in the back.
These powerful, heavy-duty vehicles help us haul, tow, and get us where we need to be. But some important safety tips should be observed.
Don't Overload
One of the biggest advantages of owning a truck is the hauling capacity you get. But if you overload the truck, it can threaten your suspension and your engine.
Make sure you are clear about the load capacity of the truck, and never go over it.
Overloading the truck can also impact the handling of the truck, which can impair your response time on the road.
No passenger in the back of the cab
We've all seen images of pick-up trucks traveling down a country road with people – often kids – blissfully riding along in the back.
But it's time to put an end to this dangerous and illegal behavior. Seatbelts and airbags have been placed in modern vehicles for a reason – to protect the driver and passengers in case of an accident.
The back of a pick-up truck offers no such protection. Even a minor collision or large pothole can toss a person out of the back of the truck, causing injury or putting them into the path of another vehicle.
Tools and equipment
It's vitally important that you take the time to secure everything inside your truck properly.
That's why tools and equipment offer so many solutions including truck racks, side and rear bars, tool racks, etc.
Find the product that best suits your needs and incorporate it into your daily safety routine.
At best, tools and other equipment might rattle around potentially becoming damaged or causing damage to your truck.
At worst, an item could fly out of the truck causing injury or death to another driver or bystander.
Watch out for blind spots
For drivers who operate heavy loads, being in such a large truck that's so high off the ground can make it difficult to see cars behind or even next to their vehicle.
A blind spot is an area around a vehicle that cannot be directly seen by a driver.
Most of these accidents occur when drivers are changing lanes make sure you're encouraging drivers to look over their shoulders and out the windows when changing lanes.
Also Read:
Things to Consider while Buying a Kitchen Cabinets
Jayaram wins Surya Nepal Kathmandu Open
Dhurba Bahadur Thapa Elected as a New Chairman | NADA |
MG Hector officially launched in Nepal
Ways to Prevent scratches on Car
Do's and Don'ts in the kitchen
Samsung Commences Winter Discount deals on washing machines
5 maintenance tips for Pick-up trucks
Motorcycle Overheating | Causes |
Simple beauty tips for teenage girls
Compiled by :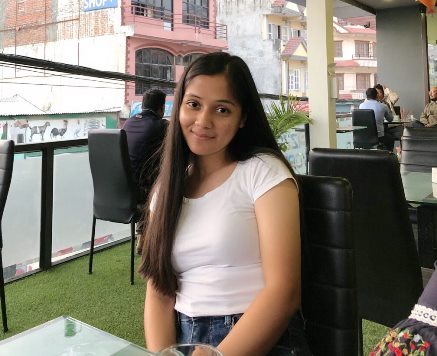 Delika Dangal