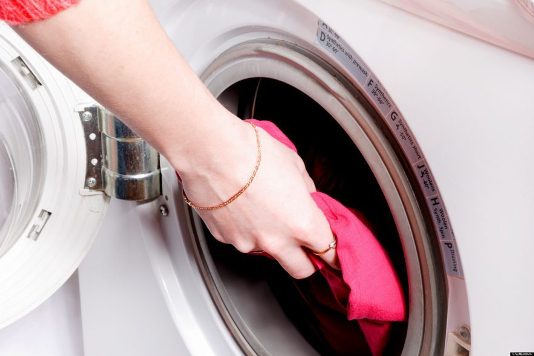 Tips for taking care of your washing machines | Reviews Nepal
27th September 2020
"Here are some quick tips to ensure that your washing machine is running efficiently."
The machine that has been replacing the tedious work with its efficient programs. However, washing machines can be quite complex to handle sometimes especially for the ones who're using it for the first time. So, the first suggestion is to go through the manual meticulously. And, for further guidance read further.
Location and positioning
The place designated for placing your washing machine should be thought profoundly. Make sure to place your washing machine at least 4 inches apart from the wall to prevent the hoses from bending or kinking. Likewise, make sure the level of the washing machine is stable as unstable washing machines vibrate, rock, or may even walk across the floor. And, as a result, the internals of the washing machine may be damaged.
Prevent odors
It is essential to prevent musty odors and mildew. For both top-load and front-load washing machines, leave the door open in between the loads to keep dry out the unit and keep it fresh smelling. And, for front-loading washing machines, wipe down the rubber seal of the door after completing your laundry.
Don't overload the machine
Most of us seek out ways to reduce our chores; however, this tendency may be harmful to your household appliances. As for the washing machines, do not overload your machine. Wash your clothes in small loads especially the heavy or bulky items, as they are harsh and can hinder the machine's efficiency.
Place a drip pan underneath
As the washing machines may drip water while washing and rinsing; so, if possible, place a drip pan underneath the machine to prevent your floor from tsunami or any sort of damage.
Clean and maintain the parts
It is prominent to clean the parts of the washing machine like hoses, rubber gasket, filters, detergent dispensers, drums, and all most every reachable part inside the washing machine. It is essential to clean the hoses and dispensers to prevent clogging, smokes, and mold and mildew issues.
Detergent
Most of the people ignore the fact that detergent affects the performance, efficiency, and durability of the washing machine. Choose the detergent as per the instructions. Not all detergents are made for washing machines and may result in impairment. Also, measure the detergent as instructed in the manual before pouring. Excess detergent or soap results in impairment of the washer and may also leave residue on your clothes.
Instant repairs
If you hear some unnatural noises, parts come loose, the general decline in washer's performance, or face some inconvenience, even a minor one, do not neglect it and contact the repairmen as soon as possible. Washing machines may face some obvious disturbances which if not repaired on time may lead to serious impairment and costly repairs.

Also Read:
THINGS TO CONSIDER WHILE BUYING A REFRIGERATOR
ONEPLUS 8T CHARGING: NOT JUST 65W WRAP CHARGE BUT ALSO SUPPORT 45W PD PROTOCOL
VG SUZUKI TWO-WHEELER BRINGS THE DASHAIN TIHAR OFFER
TOP 5 BEST SCOOTERS IN NEPAL 2020 | PRICE, SPECS
POPULAR COSMETICS BRANDS IN NEPAL
TOP FIVE LIPSTICK BRANDS IN NEPAL | REVIEWS NEPAL
TOP 5 FACE CLEANSERS AVAILABLE IN NEPAL | REVIEWS NEPAL
Compiled by :

Prativa Parajuli