Which refrigerator would you prefer? Reviews Nepal
28th September 2020
"What kind of refrigerator would you prefer? French door, side-by-side, top-freezer, or bottom-freezer?"
Refrigerators can be of all shapes, sizes, and features. From a single door refrigerator to multiple door refrigerators and smudge-free refrigerators, one can find abundant forms of the refrigerator in different categories. There is a significant number of refrigerators that differ in the type and positioning of their freezer. Likewise, there are refrigerators that differ in the material of the exteriors; as some are made up of stainless steel, and some are made smudge-free. Some are for commercial purposes whilst some are to store your beverages and wine. Besides these, feature-wise there are refrigerators that come with child lock, with wheels, and even with door alarms for security.
Mostly, the refrigerators are differentiated by the freezer and their positioning.
French door refrigerators
French door refrigerators are the biggest and widest amongst all. They are also gaining much popularity. As the refrigerator is wide, you can locate and find your food easily without wasting the coldness of your refrigerator. They also have wider shelves, bigger door bins, and deep drawer freezers. You can store foods at the doors; so, you won't have to bother digging out all the foods searching for your cheese. Just open the door and there you have all the food at just one glance.
Bottom freezer refrigerators
The bottom-freezer refrigerators have a freezer with drawers rather than shelves at the bottom. The bottom freezer refrigerator is quite popular, even though a bit pricy compared to others. The bottom freezer refrigerator gives some extra space to your refrigerator and freezer. As the refrigerator is above i.e. on the eye level, you can easily find the food or ingredients you're searching for. This style of refrigerator also comes with some extra features like built-in ice machines and water dispensers.
Side by side refrigerators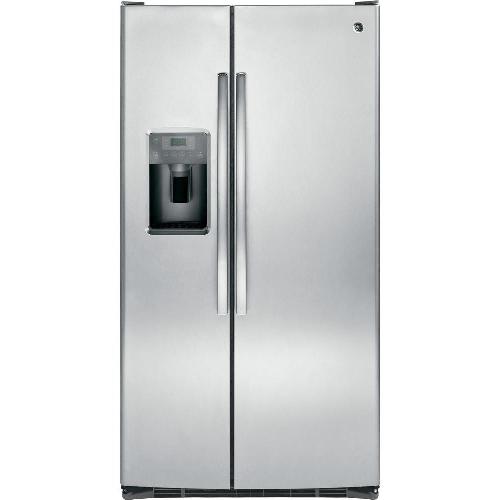 Side-by-side refrigerators has a vertical freezer and refrigerator that stand beside each other. With the side-by-side refrigerator, you won't have to bend all the way down to get your frozen foods. The side-by-side refrigerator is slim and requires a small door swing space. Different models of side by side refrigerator with different space allocated for freezer and refrigerators are available. Some have smaller space for freezer than refrigerators while some have equal space. Know your requirement and buy one of your choices. The price of the side-by-side refrigerator is also quite low compared to its design and features.
Top freezer refrigerators
Most of the top freezer refrigerators are small in size and are suitable for small families or for the ones that live alone. As you already know from the name, the freezer is in the top due to which the height of the refrigerator itself is not much high. You may have to miss out on many advanced features like cold water dispenser on the door and all if you have a top freezer. Nevertheless, its the best option to go after if you are tight on budget or have a small house. Moreover, they are energy efficient as they are small and will be fit if your kitchen is small and cozy.
Freezerless refrigerators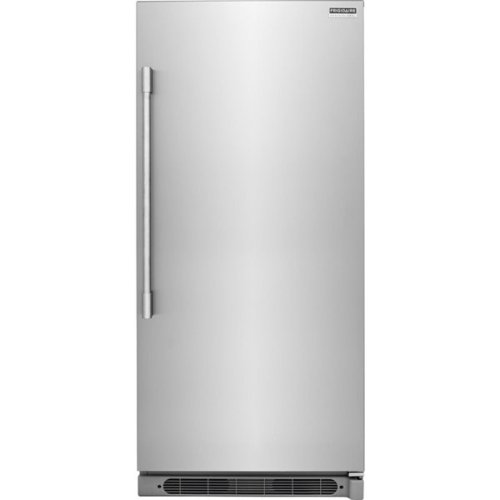 Freezerless, as you may perceive, don't have freezers in them. They are relatively smaller than all other refrigerators on the list and also are the cheapest amongst all. Besides, they go light on energy consumption; consequently, your electricity bill will also be light-weighted. Mostly, people who tend to do grocery shopping regularly or who wish to have different refrigerators for frozen foods and normal foods, buy the freezer-less refrigerator. Moreover, there are different designs and models of freezer-less refrigerator available. But if you are a slacker, don't go for the freezer-less refrigerator even in your dreams.
Mini refrigerators
The mini-refrigerators are the smallest in their size and often are used in dorms or by the people who live far away from their parents. Not just in the dorm or hostels, mini-refrigerators can come in handy as extra storage of the foods and beverages. Moreover, for the ones who cannot afford a bigger refrigerator or are tight on a budget can also enjoy the cheap mini-refrigerators for storing the foods and beverages. You can keep certain foods that you don't want to damage.
Also Read:
TOP 5 EYESHADOWS BRAND IN NEPAL | REVIEWS NEPAL
TIPS FOR TAKING CARE OF YOUR WASHING MACHINES | REVIEWS NEPAL
XIAOMI REDMI NOTE 8 AND NOTE 8 PRO PRICE IN NEPAL | FULL SPECIFICATIONS
POPULAR COSMETICS BRANDS IN NEPAL
TOP 5 HAND AND BODY LOTIONS IN NEPAL | REVIEWS NEPAL
OPPO F17- PRICE, SPECS AND AVAILABILITY IN NEPAL | REVIEWS NEPAL
BEST FACIAL KITS IN NEPAL | 2020
TYPES OF HAIR APPLIANCES THAT ARE AVAILABLE
Compiled by :

Prativa Parajuli