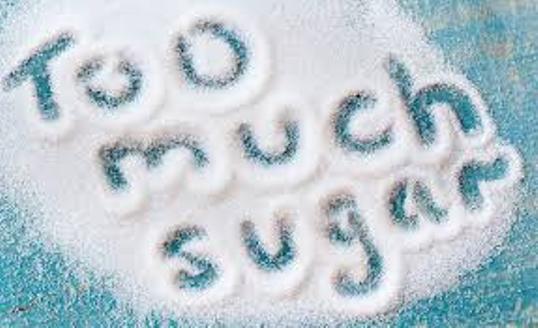 Why should you start cutting off sugar from your diet?
11th November 2020
"Want to lose weight? Cut off sugar from your diet and hit the gym."
Sugar is regarded as one of the unhealthy ingredients in our diet whose intake must either be eliminated or reduced. However, sugar, naturally present in lots of foods like fruit, vegetables, milk, cheese, and even grains, do not fall into the category. We're talking about the processed sugar and processed foods with sugar. Processed sugar is different from natural sugar and is harmful to your health whereas natural sugar is essential for your body.
Sugar intake increases the number of calories without any other nutrition. Sugar intake has many drawbacks. Here are a few reasons why you should start cutting off sugar from your diet.
Improved mood and focus
Sugar intake causes higher mood imbalances, stress, and makes you feel easily exhausted. The more people consume sugar, the higher the possibility of degraded mental health. Studies show that 80 percent of people who stopped eating sugar and other unhealthy foods found that their mental health greatly improved. Scientists who studied the group found that patients had decreased depression, anxiety, fewer mood swings, and more mental focus. So, if you feel anxious, and are facing problems with your mental health, there is a slight possibility of an impact on the level of sugar intake.
Helps you lose weight
Cutting off sugar doesn't mean you will magically lose several pounds off your body. It doesn't work that way. However, higher sugar intake means an increase in calories. And if you start cutting off sugar, the calorie intake decreases and will help you lose your weight. Moreover, if you increase protein intake and do regular workouts, there's a higher chance for you to lose weight faster.
Reduced inflammation
Sugar intake increases inflammation in your body which results in chronic pain, headaches, and food allergies. Researches have proved that there is a direct relationship between inflammation diseases and sugar. Once a person quits sugar, he or she can expect to experience decreased levels of inflammation in the body, including a reduction in nerve, muscle, and joint pain. Moreover, your complexion may also become clearer because of reduced inflammation.
Improvement in sleep
The foods containing high amounts of refined sugars are proved to reduce the degree of slow-wave sleep (SWS), the restorative sleep that consolidates memories and information learned throughout the day, and rapid eye movement (REM) sleep, the dream phase. And, if you reduce the sugar intake, you will eliminate all the problems and start having deeper sleep.
Lower heart disease risk
Decreased sugar intake reduces the possibility of all kinds of diseases including heart disease. Sugar adds 20% calories to your body which raises triglycerides-High triglycerides to raise your risk of heart disease. Less added sugar can lower those levels and may help stop weight gain and fat buildup linked to heart disease.
---
Reviews is conducting a weekly contest. Answer a simple question and get a chance to win exciting gift hampers from Aiken Care Package. Go to our Facebook page for more details or also can check the details on our Instagram page.
---
Also Read:
WHY SHOULD YOU USE A MOISTURIZER?
HEALTH AND FITNESS TIPS FOR WOMEN | REVIEWS
THINGS TO CONSIDER WHILE BUYING A FOUNDATION
TOP 5 FACE SERUMS THAT ARE AVAILABLE IN NEPAL
6 TRENDING FASHIONABLE ACCESSORIES FOR YOU
TOP 5 FACE CLEANSERS AVAILABLE IN NEPAL | REVIEWS NEPAL
Compiled by :

Prativa Parajuli