6 Trending fashionable accessories for you
8th November 2020
"Take it, Wear it, Flaunt it!!"
Small things can make a huge difference, especially in fashion. With just a small necklace around your neck, your charm increases exponentially. A belt around your waist elevates your figure making you look more stunning and elegant. With a matching handbag and rings, your simple appearance becomes classy. It's all about these small accessories that bring the prodigious glamour.
Let's get to know a few trending accessories that make you look more fashionable and glamourous.
Belts
A belt is an accessory that you wear around your waist to tighten the waistband of your outfit. Previously, belts were just used to hold your pants on your waist but now as fashion grows, belts are no longer designed to stick around your waistband but for many purposes. You can put on a sloppy kurthi, add a thin belt around your waist, and ta-da there you have a stylish Kurti that elevates your beautiful figure at the same time. Moreover, with a belt around your waist, you can even style that oversize t-shirt you only wore to sleep.
Bangles and bracelets
Bangles and Bracelets are round metallic accessories worn around the wrist. The difference between a bangle and a bracelet is that a bangle is more rigid than a bracelet and is more circular in shape. You can dignify your looks with few bangles on your wrist. Bangles with kurti and sarees and bracelets for one-piece and modern dresses can simply make your outfit more stylish.
Earrings
The hype of earrings is pretty high nowadays. Want to wear a saree? There you go. Want to wear one piece? There you go. A kurti? Or, a jumpsuit? Or, a formal dress? There you go. Earrings not only accessorize your outfit but also bring a beautiful charm and glow to your face. They come in different shapes, sizes, and colors. From simple stone-earrings to shoulder-long earrings, you can choose earrings for every purpose, occasion, and outfit.
Necklaces and pendants
A necklace is a neck-piece worn around the neck that often has a beautiful stone in its middle. Even if you don't have any other accessories, you must treat yourself to a beautiful necklace or pendant. Be it with simple office attire, or over a high-neck sweater during winter, a necklace can dignify your look exponentially.
Handbags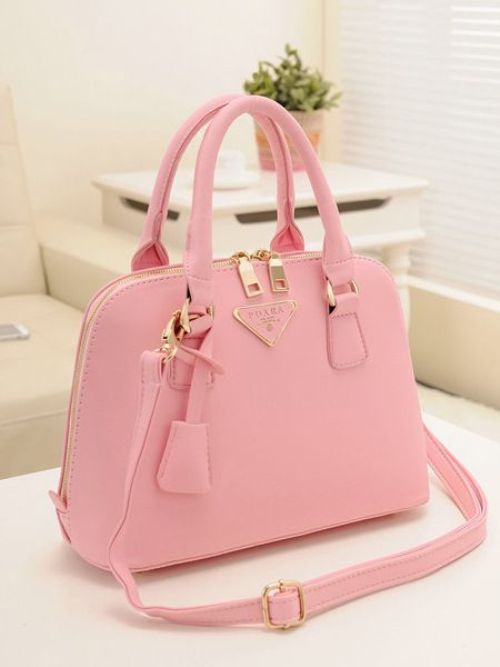 Honestly, handbags complete your outfit. You might be wearing an expensive classy saree but your outfit will look incomplete and not-so-elegant unless you get yourself a matching handbag. From an outfit with an oversized t-shirt to a classy outfit, every outfit is incomplete without a handbag. Plus, it keeps you at ease as you can put all your essentials and things inside the handbag.
Rings
A ring is a circular band worn on a finger. With golden or silver rings around your beautiful fingers, you can shine with your dress.
---
Reviews is conducting a weekly contest. Answer a simple question and get a chance to win exciting gift hampers from Aiken Care Package. Go to our Facebook page for more details or also can check the details on our Instagram page
---
Also Read:
TOP BUDGET SMARTPHONES WITH BEST BATTERY LIFE
WHAT ARE BEST GAMING PHONES AVAILABLE IN NEPAL?
WHAT IS YOUR SKIN TYPE? | REVIEWS
THINGS TO CONSIDER WHILE BUYING A FOUNDATION
TIPS FOR TAKING CARE OF YOUR MICROWAVE OVEN
Compiled by :

Prativa Parajuli