Best Moisturizers for dry skin in Nepal - Reviews
17th December 2020
"Soothe and hydrate that tight and flaky skin with the best moisturizer."
Dry skin as its name implies is dry, flaky, and also has some rough patches in it. Especially during winters, people with dry skin feel difficulty in stretching their raw face as the skin feels tight. People with dry skin are also prone to premature aging accompanied by wrinkles and fine lines. Dry skin cannot produce oil and moisturizing elements by themselves; so, one needs to moisturize the skin with moisturizers that are made for dry skin. If not moisturized often, they can suffer from various problems including eczema and premature aging.
While buying a moisturizer you need to look out for moisturizing and hydrating elements in it. Moreover, go with water-based moisturizers rather than oil-based as it won't clog the pores of your skin and benefit you in long run.
We've put together a list of moisturizers that are best for dry skin. And, if applied regularly, they can also help to heal your troubled skin.
Cerave moisturizing cream
Cerave moisturizing cream is rich in lipid content, which helps in healing dry and cracked skin. It is best for applying not only during winters but also in summer. So, the ones with dry skin all around the year, this is best for you!
Neutrogena Hydro Boost water gel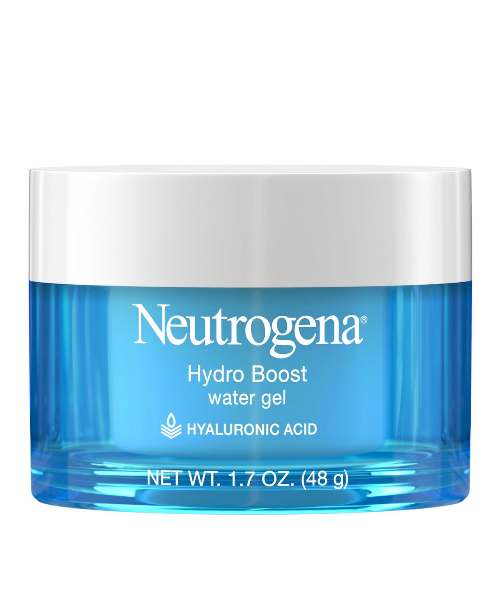 Neutrogena Hydro Boost water gel is best for extra dry skin. It works really fast and gives you soft, smooth, and hydrated skin. As it smoothly disappears into the skin, it can be worn alone or under makeup.
Cetaphil moisturizing cream
Cetaphil moisturizing cream is suitable for the ones who have dry skin all round the year i.e. not just in winter. It is budget-friendly and has hydrating elements that keep your skin fresh and hydrated. As it doesn't have an irritating fragrance, you can put it on without having headaches.
La Roche-Posay Toleriane Double Repair Face Moisturizer
La Roche-Posay Toleriane Double Repair Face Moisturizer has dimethicone, soothing niacinamide, water-attracting glycerin, and hydrating ceramides which are best for soothing the dry skin accompanied by redness.
Biotique Morning Nectar Visibly Flawless skin moisturizer
Biotique Morning nectar visibly flawless skin moisturizer is a herbal and organic moisturizer that has ayurvedic ingredients instead of chemicals. As it has herbal ingredients that soothe your dry skin, it is best for people with dry and sensitive skin.
Also Read:
TOP 5 HAIR STRAIGHTENER IN NEPAL | 2020
WHAT MEDICAL DEVICES SHOULD I HAVE AT HOME
WARDROBE ESSENTIALS FOR EVERY WORKING WOMAN
6 SKINCARE APPLIANCES THAT YOU MUST GET YOUR HANDS-ON
6 YOGA ASANA TO RELIEVE STRESS- REVIEWS
5 MUST HAVE EARRINGS FOR WOMEN
Compiled by :

Prativa Parajuli