Top 5 Hair Sprays in Nepal | REVIEWS
19th October 2020
"The secret of success is proper hair and the secret of proper hair is hair-stiffening hairspray!"
You want something that ties your hairdo in place without making it appear like a shield when it comes to choosing the best hairsprays, right? Fortunately, today's finest hairsprays' light, compact formulations show no resemblance to the hair-stiffening hairsprays of previous years.
Hairsprays can make your hair stiff and dissolve the natural beauty of your hair. But not all hairspray do that!
We are here to give you a list of five such hairsprays that will keep your hair intact all day long without making it look like stiff and stubborn hair.
Lisap Ultimate 3 in 1 Spray
It is a heat-protective hair spray that, using the hair spray, smoothes the hair at the same time, shielding the hair from heat sources and outside damage. The hair gets a fantastic look for a long time and remains straight. For better outcomes, use the Lisap Ultimate 3 in 1 spray with a flat hair iron. Before the application of any heat source, spray the liquid uniformly over the scalp.
Price: Rs 900 (Click here to shop now)
Gatsby Set & Keep Spray

Without producing stiffness and tight hair bundles, soft textured spray produces fine molecules. Fine mist coats hair and similarly keeps style strongly. Includes vitamin and hair-conditioning ingredients to protect the heat of the hairdryer. The fresh and light scent of citrus.
Price: Rs 425 (Click here to shop now)
Farmasi Hair Spray

Farmasi Professional Keratin Therapy Fixing Hair Spray offers instant extra-easy combability and for a quick sparkly shine, it smoothes the hair surface. Pursue a silky and glossy look for split ends with Farmasi Professional Keratin Therapy Restoring Hair Serum. Keratin is one of the most essential hair elements, giving it elasticity, shimmer, and strength. The new complex is focused on keratin and is capable of significantly changing your hair. Its compounds repair, saturate, hydrate, and nurture weakened areas of the scalp.
Price: Rs 510 (Click here to shop now in Daraz)
Price: Rs 410 (Click here to shop now in Foreveryng)
Retro Hair Spray

This is a unisex air spray that can be used by both men and women. It provides you with a controlled hold while adding gloss to the hair. This is a hair spray that gives you rapid styling and easy application. This hair spray is not as greasy as others; it dries quickly so you can continue with your styling faster. It is not tacky after drying so it gives you a rich look.
Price: Rs 400 (Click here to shop now)
XimiVogue Hair-Styling Spray
With a water-enriched essence that gives it a new sense of freshness, the hairspray is enriched. It allows you to tame the rough, providing soft filling to the hair; fine mist, uniformly attached to the shape of the hair, nourish the surplus, not loose long-term setting, natural molding, ideal molding.
Price: Rs 270 (Click here to shop now)
---
Reviews is conducting a weekly contest. Answer a simple question and get a chance to win exciting gift hampers from Aiken Care Package. Go to our Facebook page for more details or also can check the details on our Instagram page.
---
Also Read:
POST COVID: DIGITAL PAYMENT BOOM IN NEPAL
TOP 5 ONLINE SHOPPING SITES IN NEPAL | 2020
TOP 5 HAIR STRAIGHTENER IN NEPAL | 2020
6 SKIN CARE APPLIANCES THAT YOU MUST GET YOUR HANDS-ON
TOP 150CC SCOOTERS IN NEPAL | 2020
THINGS TO CONSIDER WHILE BUYING A TV
TOP FIVE FOUNDATION BRANDS IN NEPAL | REVIEWS NEPAL
Compiled by :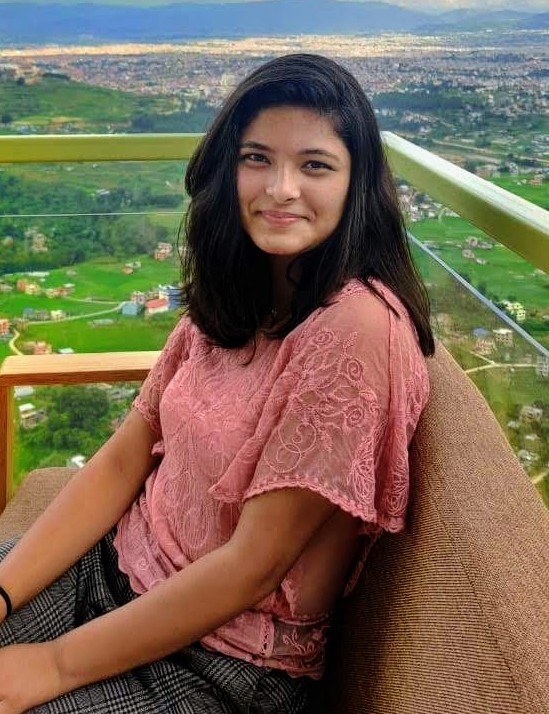 Upasana Poudel