Things to consider while buying a concealer
8th October 2020
"Put concealer on all your problems!"
Though concealers aren't the product we asked for, it is the product we need. Concealer is just like the magic spell of make-up items. With a flawless swipe of the applicator, several drops of the correct concealer will hide any black mark or stain, or even make dark circles disappear. However, just like every other makeup product, it can be confusing to choose the correct type of concealer for your skin. What to look for in a concealer? There are so many things to consider when buying a concealer. We have compiled a list of some of them to make it easier for you. Have a look!
Testing the concealer
You may do a swatch test to decide if the concealer is going to work for you if you buy your concealer from a store that offers free testing. Make sure the swabs are sanitary or you can just dot a small patch of skin with a little bit of the cream and see how well it can cover and blend there.
A further trick is to rub them around your wrist to test concealer colors. If they blend and cover the veins effectively, then when used to mask blemishes on the face, the shade will also work.
Shade Of Concealer
It can be hard choosing a shade of concealer for your face. Instead of choosing just one, it's always better to pick two separate colors. Why two? Often, when blurred out in office space-style fluorescent lighting versus natural lighting, the skin tone looks totally distinct. Using two concealers means you can add shade in different lighting that won't stand out sharply.
When choosing a shade of concealer, another thing to remember is the hue of whatever stain or blemish you are attempting to cover with it. For instance, it's better to use a yellow-toned concealer to balance out the darker, purple-hued spots under the eyes if you're trying to cover dark circles. A concealer that better suits your exact skin tone will conceal them and balance out your skin color for spots of redness on the skin.
A perfect method to guarantee that you choose a good concealer shade is to do a test patch in a position that gets a lot of natural light, such as an open window next to it.
Concealer Consistency
Different concealers are manufactured in various structures. The quality of the concealer will make or break a good cover-up, making your blemishes stand out under your makeup by selecting the wrong form of quality.
It is best to pick a concealer that looks rich, smooth, and hydrating if you are trying to cover dark under-eye circles. A stronger concealer can bind well with moisturizers and last further long on the skin there, as the skin under the eyes is delicate.
Some tips to make your concealer last all day long
Priming your skin with a makeup primer before using any of the items is one of the easiest ways to ensure your concealer remains on your face throughout the day and efficiently covers imperfections. This provides a clean, seamless base for application and guarantees that during the everyday activities, the makeup will not slip easily.
A further tip for applying concealer is to gently apply the concealer using a small makeup brush. In order to create a lighter spot, this prevents the concealer from streaking down the sides of a raised area, such as a pimple. Gentle strokes from a makeup brush lightly and uniformly spread the product, avoiding any accidental highlighting.
---
Reviews is conducting a weekly contest. Answer a simple question and get a chance to win exciting gift hampers from Aiken Care Package. Go to our Facebook page for more details or also can check the details on our Instagram page.
---
Also Read:
TOP 5 HAIR STRAIGHTENER IN NEPAL | 2020
WHY IS GAMING MOUSE BETTER THAN NORMAL MOUSE?
TOP 10 PHONES UNDER 30,000 IN NEPAL | 2020
5 BODY SPRAY FOR WOMEN | REVIEWS
THINGS TO CONSIDER WHILE BUYING A FOUNDATION
GOOGLE WILL GIVE YOU THE NEW CHROMECAST FOR FREE IF YOU PAY FOR...
Compiled by :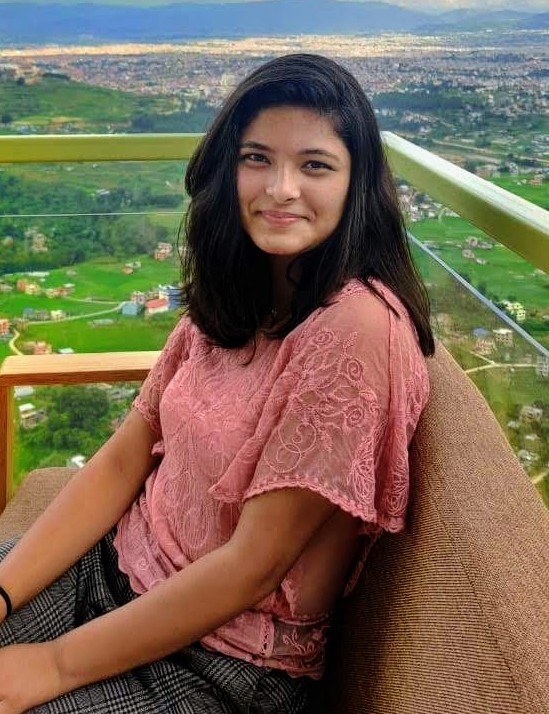 Upasana Poudel