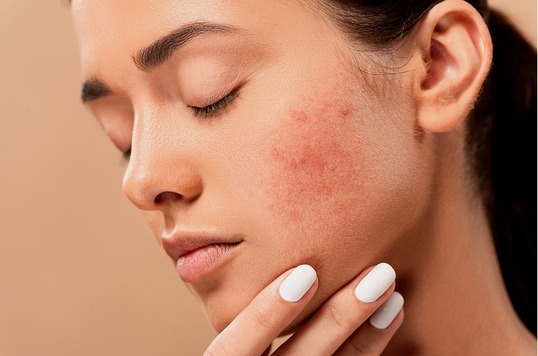 Skin care routine for acne prone skin
28th October 2020
"Keep calm and keep sticking to these skin care routine."
Due to inopportune breakouts, are you always canceling plans? Despite any effort to hold them at bay, do acne signs haunt your life? Any girl's adversary is Acnes, but some get it worse than others. There's no safer choice for the unluckier ones than a ride to the dermatologist for heavy-duty acne care. But we've assembled a list of skincare habits for those who experience minor, infrequent breakouts triggered by food, lifestyle, fatigue, or just that time of the month.
Although everyone's skin is unique, there are five main types
Dry, Combination, Normal, Oily, Sensitive
Cleansing (Morning And Night)
Regardless of your skin type, cleansing should be the first step in every skincare regimen.
It's essential to effectively cleanse your skin twice a day, especially if you have acne-prone skin. This helps eliminate all the impurities, oil, and dirt which may clog pores and result in blemishes, whiteheads, or blackheads. You need to wage a very gentle war with the help of a sulfate-free, mild cleanser that does the job of dissolving bacteria, dirt, and excess oil without stripping your skin or leaving it irritated.
Don't massage or rub any product onto your skin. This will aggravate the acne.
Toner (Morning and Night)
The next move after washing is to apply a toner for the pores to open up. For the next stage, toners aim to prepare the skin so that the ingredients can be thoroughly absorbed.
Toners may assist in removing additional oil, combating blemishes, blackheads, and hydrating the skin. Take a ball of cotton and apply a few toner drops to it. Apply carefully across your forehead and ears.
For an oily skincare regimen that is susceptible to acne, astringents are suitable because they are meant to remove extra fat. For dry, acne-prone skin, hydrating toner is the ideal skincare regimen.
Use a moisturizer ( Morning and night)
Hydrated skin is skin that is happy. A moisturizer helps to heal the skin, hydrate it, and preserve it. Moisturizing already oily skin might seem to be counterproductive. By comparison, all skin types require regular hydration, including a skincare regimen for acne.
The glands go into overdrive without a moisturizer to compensate and land up accumulating extra oil, resulting in clogged pores and painfully shiny skin. Your skin is desperate for moisture after acne therapy. A light moisturizer prevents dried and peeling skin, once in the morning and once at night.
Using sunscreen
It is non-negotiable, regardless of the skin condition, to use SPF every single day.
There's no tradition of playing nice with sunscreen and acne-prone forms of skin. Most individuals miss sunscreen because dense SPF normally obstructs pores and induces more breakouts. Please reconsider if this is one reason why you are steering clear of this item.
Sunscreens should be an important component of your regimen for acne skincare because certain drugs for acne treatment leave your skin susceptible to sun exposure. You are also vulnerable to symptoms of premature aging, damage to the skin, growth of skin cancers, etc. Be sure to use a sunscreen designed for the face.
Acne treatment products
The cornerstone in every skin-care regimen is treatment materials made with active ingredients, and this is the stage where the miracle really occurs. To intensify your acne's downfall, couple your night skincare regimen for acne-prone skin with targeted acne medicine such as spot treatments.
Potent additives that reduce pimples and lighten wounds are used in acne remedies. It's safer to use a dermatologist on prescription medication. Before you see results, allow your skin enough time to conform to the skincare regimen for acne-prone skin. You ought to use a substance for at least six weeks, and once or twice a day, to make a difference.
More:
Try not to touch your face

Stay as far as possible out of the sun

Exercise on a regular basis

Try not to stress much

Get yourself hydrated

Opt for a wholesome diet

Don't pick the pimples or pop them.

Change your sheets more often
---
Reviews is conducting a weekly contest. Answer a simple question and get a chance to win exciting gift hampers from Aiken Care Package. Go to our Facebook page for more details or also can check the details on our Instagram page.
---
Also Read:
MIXER GRINDERS IN NEPAL- BRANDS AND AVAILABILITY
10 THINGS YOU MUST HAVE IN YOUR KITCHEN
TOP 4 CANON CAMERA IN NEPAL | WITH SPECS AND PRICE
BEST ONLINE SITES FOR ELECTRONIC GADGET PURCHASE IN NEPAL
DIFFERENT TYPES OF VACUUM CLEANERS AND THEIR FUNCTIONS
TOP 5 HAIR STRAIGHTENER IN NEPAL | 2020
Compiled by :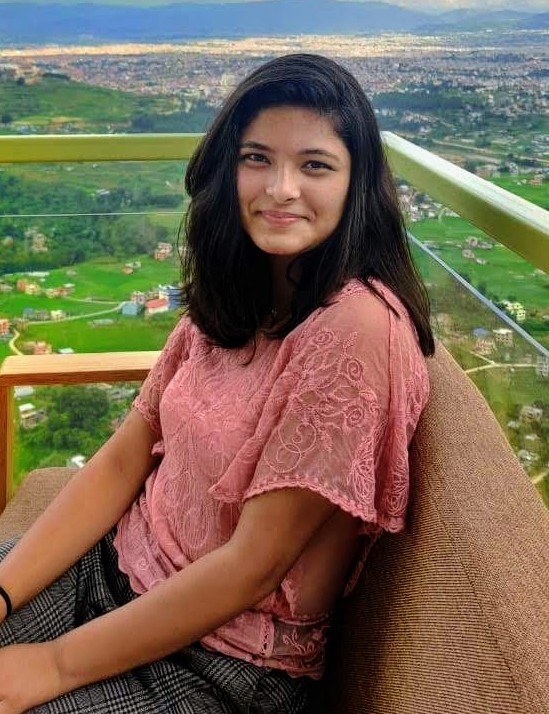 Upasana Poudel