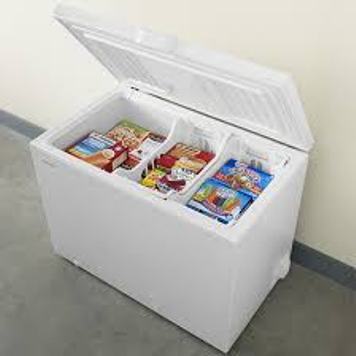 Things to consider while buying a freezer- Reviews
17th January 2021
"Keep your food fresh with good freezer. You need to look out for different factors while buying a freezer. "
If you are someone who lives frozen foods or someone too busy to cook the daily meals that they have to store and reheat, then a freezer is a must for you. While buying a freezer, you must have a clear picture of what you want to know what your options are. You need to look out for different factors while buying a freezer.
Size
The idea of how much you want your freezer to hold so you can get one with the proper capacity for your needs. Also, you need to realize the number of users who'll be using it. You should also evaluate how much space it will take up. Where do you plan to keep the freezer, and how much space is available there for it?
Cost
Know your budget for buying a freezer, but also keep in mind how long-term costs can compare. If you're trying to decide on an energy-efficient model that costs more upfront than other options, the costs over time of running it will pay off.
Energy
Freezers need to run most of the time at least when there's food in them. That means they'll be using energy pretty much 24/7. Choosing an energy-efficient freezer can therefore make a noticeable difference in your overall energy costs and footprint.
Noise level
Who wants to hear that annoying sound that electronics make, right? Well, the sound is inevitable but some freezers are quieter than others. Manual-defrost freezers are usually quieter than self-defrosting ones. To get an idea of whether a freezer is abnormally loud or has a reputation for being quiet, you should check out user reviews of the different models you consider.
Usage rate
The amount of usage also affects your preference. From the size and capacity of the freezer to its type. Know how much food is going to be stored in your freezer. How often do you go grocery shopping? Are you planning on storing food for a few months? Questions like these should be answered to know the capacity of the freezer.
Organization options
You don't want to keep your hands digging through the frozen meats, pizzas, and ice cream in search of some food, do you? To avoid this you need to keep your groceries and foods well-organized. For this, look out for organization options in the freezer. This way you won't have to get through all the troubles of mismanagement.
Blackout performance
Blackout performance refers to how long a freezer will keep items cold during a power outage. For most consumers, this isn't a concern that will come up too often, but having the right freezer can make a big difference when it does.
Features to look out for
Besides these factors, there are a few other features that you can look out for while buying a freezer like freezer locks, soft freeze, dial thermostat, combination refrigerator/freezer.
Also Read:
WHAT KIND OF GEYSER WOULD YOU PREFER?
MICROWAVE OVENS PRICE IN NEPAL | 2020
FLOWERS EASY TO GROW FOR BEGINNERS- REVIEWS
SAMSUNG WASHING MACHINE PRICE LIST
BALTRA VACUUM CLEANER PRICE IN NEPAL
TOP 5 REFRIGERATORS UNDER 50000 IN NEPAL
Compiled by :

Prativa Parajuli