Basic skincare routine for dry skin in winter
24th November 2021
"People with dry skin always struggle to maintain skin hydration levels properly throughout the day."
People with dry skin always struggle to maintain skin hydration levels properly throughout the day. To prevent your skin from feeling dry, flaky, and uncomfortable by the end of the day, you need a skincare routine that helps it hold onto moisture.
Here's a skincare routine for dry skin in winter that can leave your skin happy, hydrated, and glowing.
Cleanse:
Cleansing the skin is the first step before applying any moisturizing creams or oils. Remove all makeup, dirt, and environmental pollutants from the day and start fresh.
Choose a clean face wash product that has hydrating ingredients to soothe the skin. Cleansing your face too often strips away all the moisture from your skin.
Wash your face just twice a day with a cleanser.
Toner:
Toner complements your cleanser as a secondary product to get rid of any leftover makeup or dirt you may have missed.
It helps to remove excess oil, bring balance to the skin tone, and allow other skincare products to absorb fully into the skin.
Hydrate:
Serums contain a high concentration of active ingredients that replenish your skin and keep it healthy.
If you have dry skin, you may try serums with hyaluronic acid and vitamin E. They will refresh your skin and keep it soft.
Moisturize:
Moisturizer adds moisture back to the skin, hydrating it and leaving you with a fresher appearance.
This is the most crucial step in caring for dry skin. Always apply moisturizer after washing your face and on damp skin.
This helps your skin stay hydrated throughout the day. Pick a hydrating moisturizer that does not contain any irritants.
Sunscreen:
Sunscreen has become a must-have part of any skincare routine and not just a go-to when headed to the beach or pool.
Damage from UV rays can quickly dry out the skin and leave it tight and flaky. Once you have moisturized your skin, it is time to layer it with sun protection.
Try to avoid sun exposure and seek shade as much as possible. Also, try to cover up properly and wear sunglasses.
Overnight Care:
Taking off your makeup is essential before you start your nighttime routine. You may use an oil-based cleanser or cleansing oil to remove your makeup.
Use a gentle water-based cleanser to wash your face and remove all traces of dirt. Give your skin an extra boost of hydration by using a night cream.
The overnight cream easily absorbs into the skin to hydrate and nourish the skin while you're sleeping.
Also Read:
TVS Motor to invest INR 1,200 crore in Tamil Nadu to make EVs
Common Mistakes Made By Beginners While Riding a Motorcycle
A must-have comfort and convenience features in Bike
Bajaj bikes and three-wheeler price in Nepal
Xioami launches Mi Portable Electric Air Compressor and Air Purifier 3 in Nepal
How to Keep your Motorcycle Safe from Theft?
Yamaha bikes and scooters price in Nepal
Crossfire Nepal Calls For An Adventure Ride to Nuwakot
Mi TV in Nepal with price and specification
Compiled by :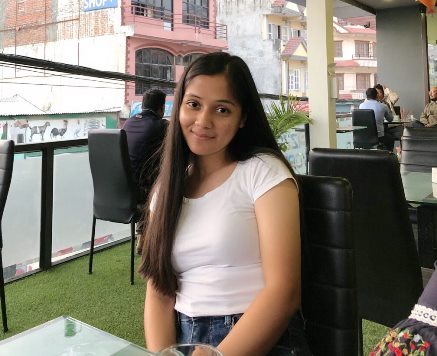 Delika Dangal