How to get rid of freckles on the face
14th January 2022
"Freckles are light brown pigmentation spots on your skin usually caused due to over-exposure to the Sun."
Freckles are light brown pigmentation spots on your skin usually caused due to over-exposure to the Sun.
If you have freckles and want to get rid of them, here are some home remedies that will help to get rid of freckles on the face within no time:
Turmeric
A pinch of turmeric can do various things for your health. It contains a curcumin compound that inhibits melanogenesis.
Melanogenesis means it reduces the excessive deposition of melanin in the skin that causes freckles.
You can combine turmeric with other resources to get fast results.
Mix 1 teaspoon of turmeric powder with 1-2 teaspoons of milk and 1 teaspoon of lemon juice.
Mix these until it forms a paste. Leave this on for 20 minutes.
Rinse your face with lukewarm water, and don't forget to apply moisturizer.
Almond oil
Almond oil is an essential and excellent oil for the skin. It is rich in vitamin A and vitamin E that nourish the skin and reduce pigmentations.
Almond oil works as a tonic for your skin that softens and brightens your skin. Take 2-3 drops of almond oil and apply it on the affected part with the help of fingers.
Leave for about 1 hour or until the skin fully absorbs the oil and rinse it with lukewarm water. You can also keep the oil overnight on your face.
Aloe Vera
Aloe vera contains aloesin that works effectively to reduce skin pigmentation.
You can use aloe vera straight from the plant or can purchase aloe vera gel from the market.
It stimulates the production of metallothionein in the skin that can prevent damage by sunlight.
Massage your face with aloe vera gel for 5 minutes daily to get rid of freckles.
Wash off with lukewarm water after leaving it for 10 minutes.
Buttermilk
Buttermilk is yet another kitchen regular that aids in reducing freckles. It also leaves our skin supple and hydrated.
To use buttermilk for your freckles, make a thick paste out of it by using oatmeal.
Mix these two ingredients and apply them to your face and leave for 15 minutes.
Rinse with lukewarm water. Apply this pack twice a week for faster results.
Mint and Bananas
Mint is rich in antioxidants which help aid in reducing freckles. Plus, the nutrients present in bananas help the skin hydrated.
To make this face pack, you would require mint puree which you can make using a mixer, now add mashed bananas.
Mix both ingredients well and apply them to your face. Leave it for 8-12 minutes. Repeat this remedy thrice a week for better results.
Also Read:
11th Annual General Meeting of Civil Bank Limited Concluded
Things to consider while buying a tablet
Productive Thing to do on Covid Lockdown
Maintenance of Tablets | Tips and Tricks |
Perks of regular home maintenance
How to avoid back pain while riding a two-wheeler
Tips to Shine Your Granite Tiles
Yezdi Motorcycle Brand Relaunched in India
Basic Ways to Overcome Mild Covid Symptoms
Compiled by :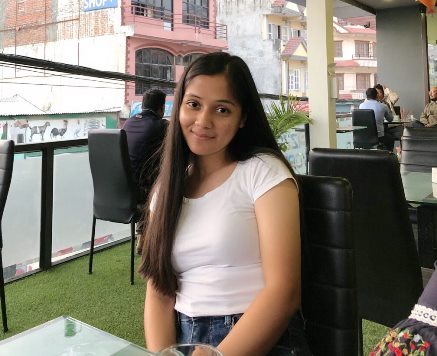 Delika Dangal